You can book your Fiat Punto Abarth now
The much awaited offering by the brand Fiat, after a long time is just around the corner, while the company has started accepting bookings for the car
The much awaited offering by the brand Fiat, after a long time is just around the corner, while the company has started accepting bookings for the car. Since there is a lot of anticipation amongst its buyers, so to channelize the rush, the company has started to accept pre-bookings even before its launch. You may book your own Fiat Punto Abarth in just INR 50,000, while as soon as the first lot rolls out of the production unit, you get a chance to drive home the little wonder on four wheels. The car was last seen on the launch of the 595 Competizione, while sporting really a very innovative and trendy layout, that would be taking on the market, majorly because of its looks, while the other factor being the power engine by the brand itself. The car should be out and about in a month's time maximum, as the brand has decided for a festive season launch.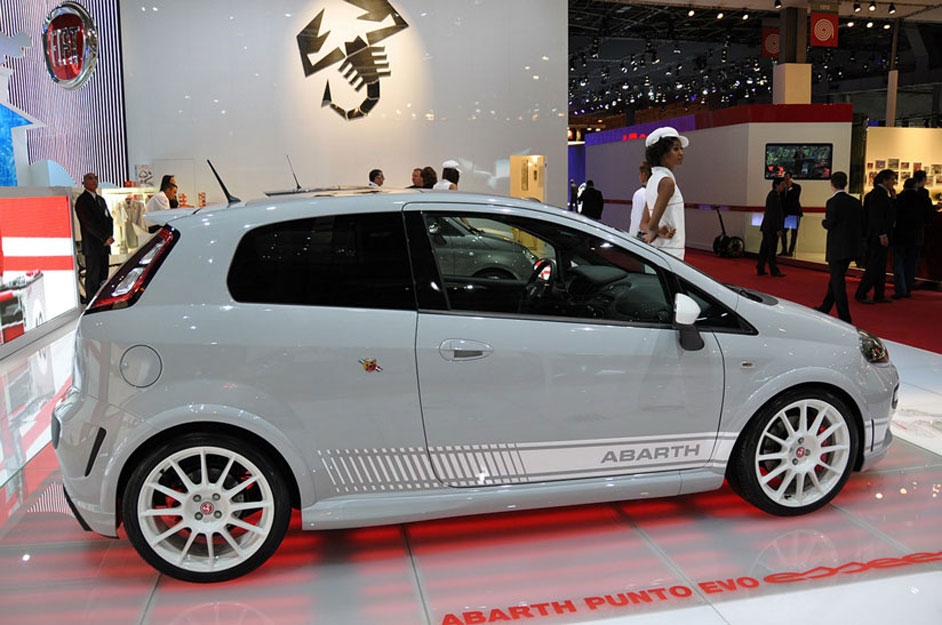 Let us give a quick recap of the features of the upcoming Fiat Punto Abarth:
Overview of the car:
The car would arrive in the native market, housing a powerful 1.4L T-Jet turbocharged petrol unit that would be capable to pull out 145 bhp. We assume it to be the similar engine that also enhances the Fiat Avventura. The Punto Abarth Evo would arrive in three other engines: the 1.2-L and 1.4-L petrol mills along with the 1.3-L diesel unit. All four wheels acquire disc brakes along with a solid suspension. The car has acquired a low ground clearance at least by 20 mm so as to enable the car deal with the supplemented power. The Fiat Punto Abarth Evo is predicted to carry a price tag of nearly INR 10 lakh and would arrive carrying a 16-inch dual-tone alloys and Abarth decals on each of the sides.