Mercedes lend their innovation in the Trucking Industry too
The trucks are being given a way too inventive and futuristic appeal by many in the industry these days The futuristic designs and cutting edge technologies have enabled the construction of Trucks to be simplistic edgy and of coarse way too modern and advanced
The trucks are being given a way too inventive and futuristic appeal by many in the industry these days. The futuristic designs and cutting edge technologies have enabled the construction of Trucks to be simplistic, edgy and of coarse way too modern and advanced.
This latest design of the future Trucks by Mercedes is a beautiful series that would be rolled out in the name of Design of Future Truck 2025. Mercedes Benz's core team is behind its notion, have offered every dab of high end and outstanding looking design and so much more. This shall be unveiled at the IAA Commercial Vehicles at Hanover. The truck is supposed to have an autonomous controlling system, while the entire Truck's body, technology etc is simply fine and innovative.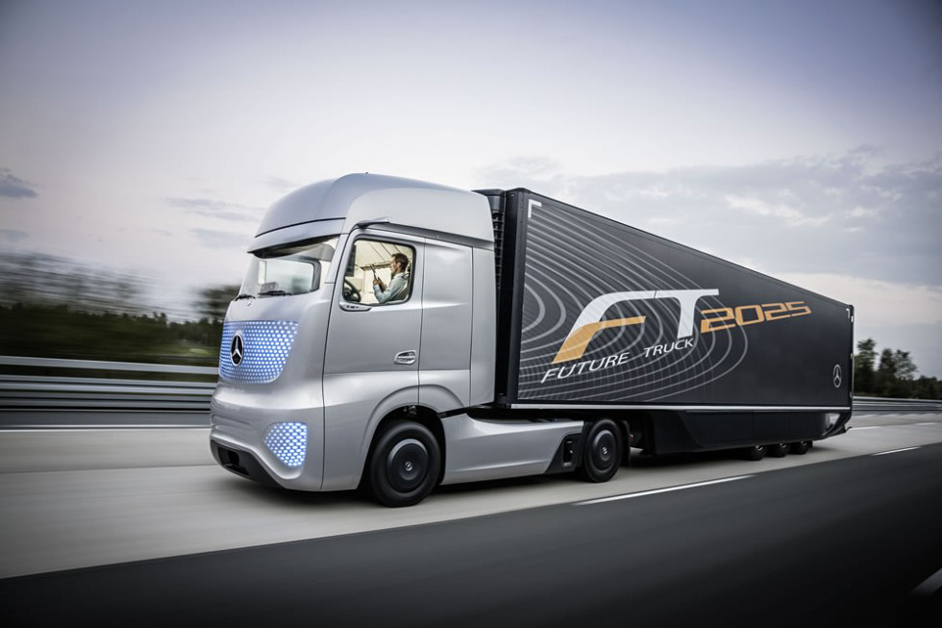 The Trucks entire designing has been done with a simple yet elegant silver color, this collection would certainly make you think of the movie iRobot. The whole of the designing looks simply awesome, very appealing and elegant to look at. The Trucks also are supposed to have a autopilot mode that would make them all run freely on the highways, redefining technology and comfort in the modern day era.
Technology certainly has emerged out of boundaries these days and there is no doubt about it. The cab section of the Truck flows in seamlessly, without any particular joints. The fore of the Truck is indeed the most visible part in the picture and it's looking nothing less than stunning. The vibrant and bright LED set up look striking and truly contemporary.
The three winged star from the high end brand is settled in the mod section at the fore, looking wonderful and incredible flawless to look at. These trucks are simply what the future is and we are dying to see the complete look of it, all at once!