Mercedes Groups never seizes to astonish the market
Well right after the 15 products deal offered by the luxurious manufacturer the company is all dressed up bright in order to welcome the New Year just a few days ahead The company is all geared up in preparing to offer some new and more exciting products in the market
Well right after the 15 products deal offered by the luxurious manufacturer, the company is all dressed up bright in order to welcome the New Year, just a few days ahead. The company is all geared up in preparing to offer some new and more exciting products in the market, so here is a look of the eminent products and would add more jewels to the crown of the luxurious and the classiest brand in the country, Mercedes. Here, we present a list of the upcoming cars in 2016, on the Indian roads:
Mercedes-AMG A45 2016: This offering certainly can be called as the big daddy of the Mercedes-Benz A-Class, the 2016 AMG A45 has been quite hidden from the domestic market in our country for a while now. Offered with the 2016 A-Class, the all new Mercedes-AMG A45 would at last make to the native market of the country during the first half of the upcoming year. Besides its style and luxury add-ons of the regular A-Class, the new AMG A45 would arrive on the Indian roads carrying a additional power in its motor that is claimed to be the most powerful hatchback yet offered by the brand. The car would acquire its power over the 2.0-L, 4-cylinder mill that has been modified to produce 376bhp and 475Nm of maximum torque, whereas gear duties are done by an AMG SPEEDSHIFT DCT 7-speed sport transmission. As per the Mercedes-AMG, the 2016 A45 would be able to do a 0-100 km/h rush in merely 4.2 seconds, 0.4 seconds more rapid than the older model.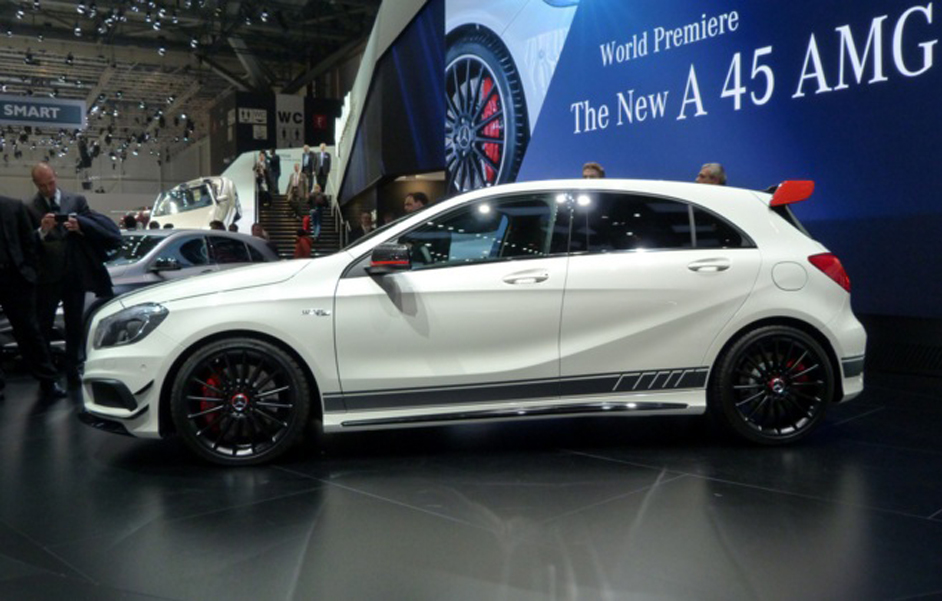 Mercedes-Benz GLE Coupe: The Mercedes-Benz GLE Coupe is possibly one of the most projected opulent crossovers that is impending to arrive in the domestic set up of our country. Most probable to hurl in the Indian car market anytime in the upcoming year, unlike the standard GLE, the Coupe model would arrive in the Indian subcontinent over the CBU route. The car would be powered by a 3.0-L V6 twin-turbo diesel unit, the Mercedes-Benz GLE produces a 255bhp of power and makes around 620Nm of maximum torque. The mills arrives been mated to a 9G-TRONIC 9-speed automatic transmission along with the 4MATIC AWD system that is a part of the regular equipment portion.
Mercedes-Benz E-Class: The all new 2016 Mercedes-Benz E-Class is the upcoming leading executive sedan from the Stuttgart-based luxury manufacturer that would shortly arrive in the car markets, globally. Presumed to make its global arrival at the 2016 Detroit Motor Show, the all new E-Class would most likely arrive in the Indian car market by the second half of 2016. The eminent version would be 55mm lengthier than the one on sale right now and arrives with new attribute Multibeam LED headlights along with the aerodynamically superior design. The car has been built while using high-strength steel and aluminum that has made the car light is weight ,a making it lose around more than a 100 Kg. Beneath the hood, the new E-Class is projected to acquire the new generation four-cylinder diesel mill, along with a new six-cylinder diesel and petrol