Mercedes Benz C Class revamp spy story uncovered
The brand Mercedes has never seized to amaze and astonish the global markets with its unique and innovative offerings This time the luxurious brand is in the headline owing to its forthcoming model the C-Class revamped model
The brand Mercedes has never seized to amaze and astonish the global markets with its unique and innovative offerings. This time the luxurious brand is in the headline owing to its forthcoming model, the C-Class revamped model. The model has been spied, captured and rendered while it was out on a test. The brand Mercedes Benz has been offering some of the finest innovation to the C-Class range, especially intended for the younger lot. The ongoing C-class model was rolled out on the road in the year 2014, but now it is all set to get a new make-over that would certainly make the car all the more attractive, enhanced and powerful in terms of its performance. This time the all new face lift variant was spotted in close proximity with the brand's Stuttgart headquarters. The ongoing C-Class model has been performing great all over the world and these tweaks and changes would certainly be calling in more of buyers.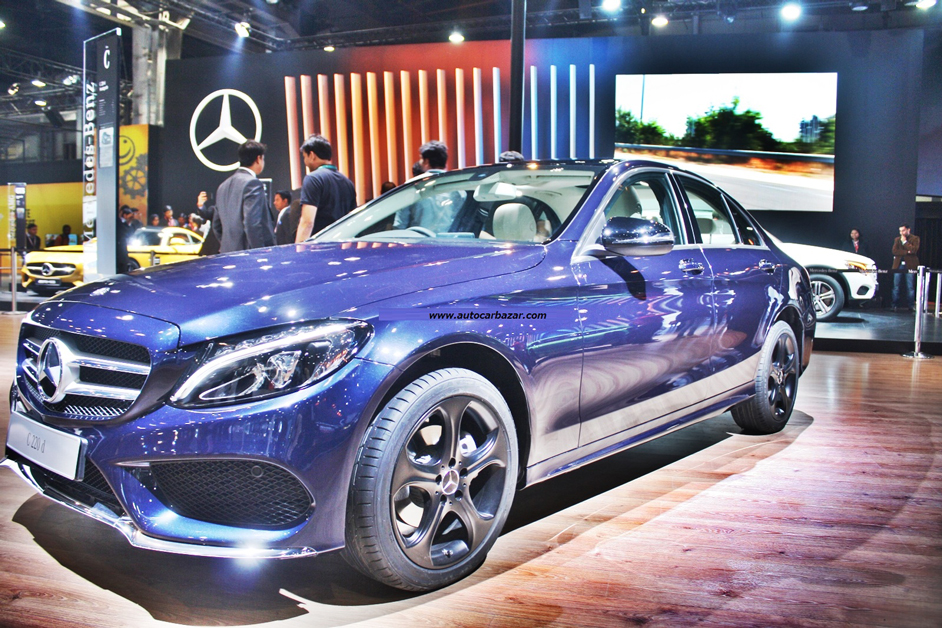 Exterior:- Talking about the modifications, the new car would be out carrying a revamped set of headlamps, along with the new shape of the rear lamps, enhanced and revamped bumpers and much more, making the all new version all the more better to look at.
Engine:- Talking about the power and the engine line of the facelift Mercedes Benz C-Class, it would house the similar petrol and diesel mills at this moment.There are reports for the brand to craft out a 2-litre diesel unit that might be housed in the upcoming revamped model of the C-Class.
Inside the Cabin:- The upcoming luxury machine might carry a few updates and tweaks, like the audio system as well as GPS. Mercedes is projected to roll out the new version of the car some in the following year, as of now, while you guys stay tuned to get the latest updates on the same!