Mercedes Benz 2014 E-Class Introduces Two New Variants Of Diesel And CNG
Germany Company Announces: All New 2014 E-Class will come with CNG and Diesel variants too @ 38.81 lakh and 38.37 lakh respectively
Mercedes Benz announces two new variants of 2014 E Class in CNG and Diesel. Both the technologies are used concentrating on how to reduce the effect on the environment. The two new variants are
All new E-Class CNG
E 220 BlueTEC BlueEfficiency Diesel Edition
The price tag associated with these vehicles is around INR 38.81 lakh and 38.37 lakh for CNG and Diesel Variant respectively.
The vehicle is powered by a 2.0litre, 4 cylinder engine that provides a power of 156PS and a peak torque of 270Nm while riding on CNG mode. Per 100kms the natural gas consumption is about 4.3kgs. The vehicle sprints from naught to century in 10.4sec and attains a maximum speed of 220kmph. Launch in India is not expected but considering its environment friendly behaviour and high savings the vehicle will be launched in India by 2014.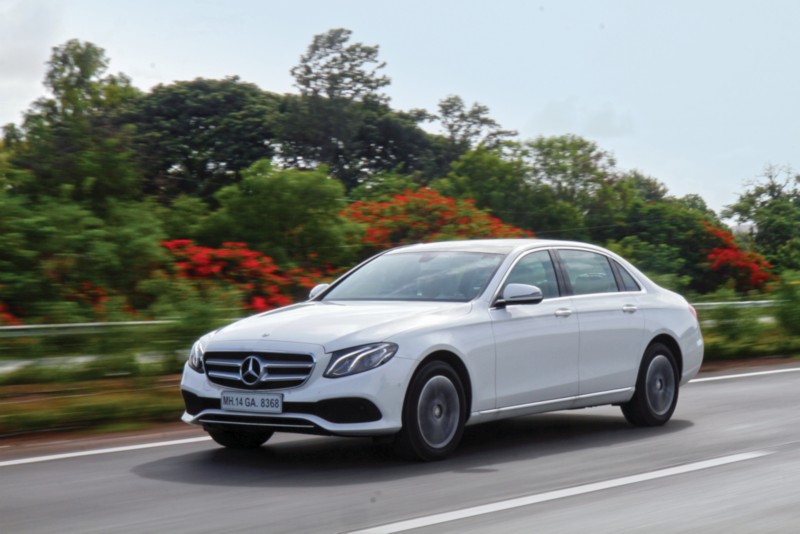 The petrol version provides a fuel economy of 15.87kmpl with 147gm/km of CO2 emission. Vehicle stands at 116gm/km while running on CNG mode. 2014 E 200 NGD got a driving range (with full tanks of petrol and CNG) of 1300kms. 400kms of CNG makes it 1300kms. The boot space is affected by the installation of three separate tanks and is now 400litres. Total fuel the car can accommodate is 121.5 litre including 19.5kgs of compressed natural gas.
Diesel engine is also introduced in the vehicle which is powered by 2143cc engine and belts out 170PS of power and 400Nm of Peak torque. Diesel powered Mercedes Benz provides a fuel economy of 22.72kmpl with CO2 emissions restricted to 114gm/km. With the 7G-Tronic Plus Automatic transmission system the vehicle sprints from zero to century in just 8.4seconds.