Folks at Maruti as more than happy at this moment, celebrating the success of their best selling model Maruti Dzire, that has attained the benchmark on selling 10 lakh units.
Out of the models sold, the number includes the gen-next Dzire as well as the Dzire Tour. Maruti has declared that its Dzire, which is their best selling compact sedan has accomplished growing sales of 10 lakh models, ever since its launch back in the year 2008. The
Maruti Dzire
has been the best ever sold compact sedan in the native market of the country and would now register its name in the best selling segment of the brand that already has cars like the Alto, Wagon R and Swift in being often called s the Maruti's Million Portfolio.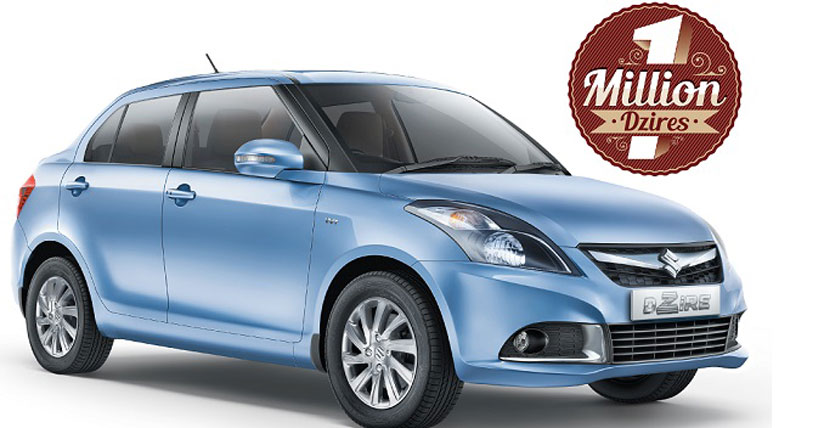 Quoting on this event, RS Kalsi, the Executive Director, Marketing and Sales, Maruti Suzuki India reported that the
Maruti Dzire
is an absolute package. Its revitalized looks, affluent equipment catalog, improved fuel competence, have been lovingly acknowledged by consumers in the market and have permitted them to brace its sales and develop share in a sturdy market. He also concluded with a big thank you to all the Dzire customers for the benefaction to the brand. This highlight figure comprises models of the second-gen Dzire along with the Dzire Tour. The
Maruti Dzire
is now the sixth Maruti model to reach the 10 lakh sales spot, shadowing the Alto (28.3 lakh), 800 (26.7 lakh), Omni (16.8 lakh), Wagon R (16.3 lakh) and Swift (13.6 lakh).