Mahindra XUV500 doing great in the Indian market
The home grown brand Mahindra comes synonymous as we hear the work SUV. They have been the pioneers in being the label for introducing home grown, affordable, sturdy and powerful SUVs in the domestic market of the country
The home grown brand Mahindra comes synonymous as we hear the work SUV. They have been the pioneers in being the label for introducing home grown, affordable, sturdy and powerful SUVs in the domestic market of the country. Lately the bard has been occupied in offering some of its spectacular range of small, mid and full sized SUV in the market, interestingly all of the products doing considerably well in the market. Today the Mahindra XUV500 is in the highlights basically being lobed well in the market, with more than 1.5 Lakh cars already sold.
The car was tossed in the native market, back in the year 2011, the XUV500 withstood the test of time, offering a great scope to the brand, in order to sustain well, expand and explore more in the similar segment. This leading SUV crossed 1.5 Lakhs mark, in the country along with exports too. The car is designed entire in our country, while being produced at the facility in Mahindra's Chennai's unit. The much loved Mahindra XUV500 is the brand's leading offering that has been able to make its mark well in the market, ever since it's arrived in the native market.The car got a makeover earlier this year that made the car look majorly transformed. There are a lot of eye-catching and attractive features in the car that makes much lobed amongst the potential customers in the domestic market of our country: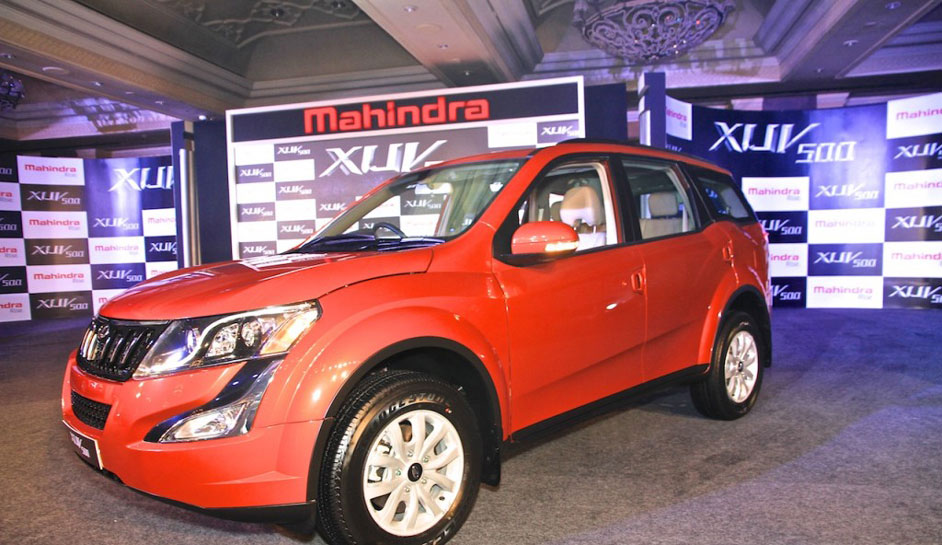 -Talking about the top-end model of the car, Mahindra offers latest specifications that highlight its presence like the ambient lightening, latest brightened scuff plates, 7-inch touchscreen system carrying a GPS, electronically modifiable seats at the fore along with up to six airbags.
-The Mahindra XUV500 acquires its power from the 2.2-L mHawk diesel mill that churns out a 140bhp along with a torque of 330Nm.
The car is reasonable priced, for a SUV segment at INR 11 lakh and INR 16 lakh. The car gives a tough call to the other SUVs like Nissan Terrano, Duster and Creta by Hyundai