Datsun redi Go Gold Launched at INR 3.69 lakhs
Datsun redi Go Gold edition has been launched in Indian Market at INR 3.69 lakhs with various new features. The new edition car available in the market based on latest technologies.
In this festival season, a lot of news cars launched by various car maker, Datsun India has also launched new edition Datsun redi GO Gold 1.0 L in the Indian market at the price of Rs. 3,69,737 (ex-showroom). The industry has announced that the new Datsun Gold edition cars will be available with 12 new features in India and the new cars available in limited edition. The new Datsun redi Go Gold is available in the more powerful 1.0-litre version in the Indian market.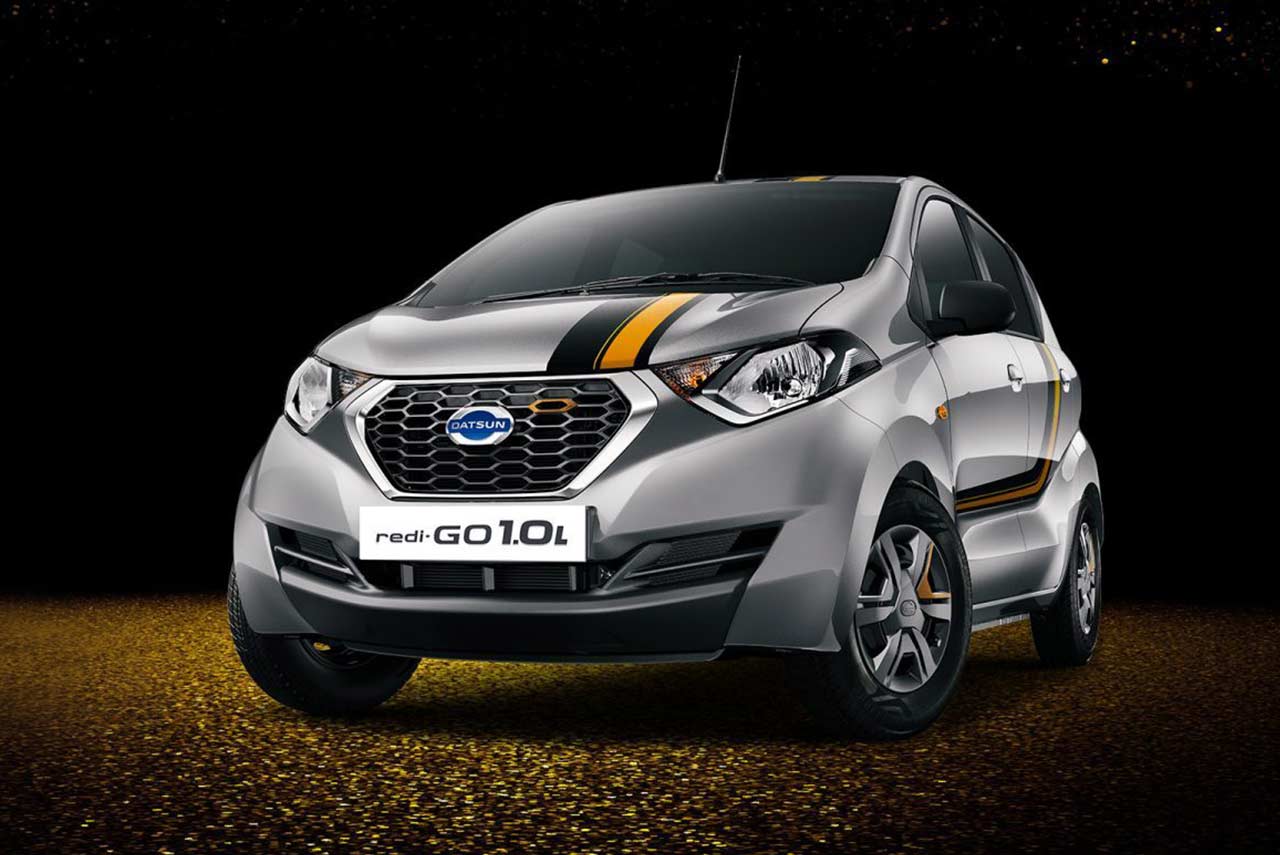 New Datsun redi GO Gold will come in three colors like Silver, White, and Grey. The new car exterior features inspired the paintwork with black front grille and golden accent, golden wheel cover with rear parking sensor. The new edition gets a stylish design pattern on the bonnet with rear sides of the car. The inside design comes with the gold-themed interiors and ambient lighting mood available which can control via smartphone apps. Its audio system with Bluetooth and keyless entry. New Datsun redi-GO Gold edition is available in the 999cc three-cylinder 1.0-litre iSAT engine in the country. The engines power output stands at 67 bhp with peak torque of 91 Nm of torque at 4,250 rpm is the excellent feature in this new version. The new Gold edition is available with a 5-speed manual gearbox with better mileage of 22.5 km. With an attractive look, new Datsun redi-go is the best one car in this festival season.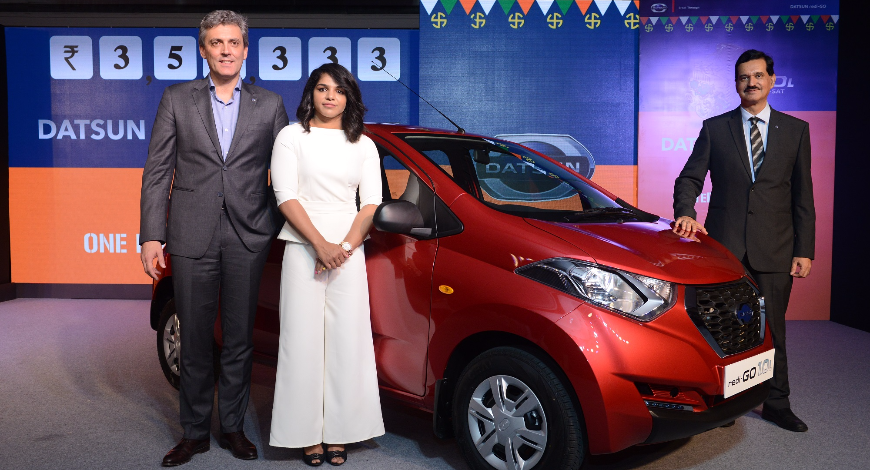 New Datsun redi-GO Gold is available in mechanically with the same vehicle. The new car available at the measures of length, width and hight 3,429 mm, 1,560 mm and 1,541 mm. The new edition hatchback gets a wheelbase of 2,348 mm with boot space of 222 liters. The ground clearance is at 185 mm.The Datsun has been open its bookings for the limited edition hatchback.