The technology of the Jet in Bikes
The bikes we are talking about are powered by Jet and stand the capacity to speed up to 400 mph This is indeed a record much observed and measured and of course real
Well when you'd read the caption you would certainly say, what, are you kidding me?
The bikes we are talking about are powered by Jet and stand the capacity to speed up to 400 mph. This is indeed a record, much observed and measured and of course real!
Richard Brown an engineer has created an amazing machine with a jet like speed to give a boost to the bike and certainly test it to limits. The bike powered with the speed of jet is indeed striking the chord real big and making a hell of a difference in the auto industry, where super bikes or anything else stands no close to this innovation, honestly!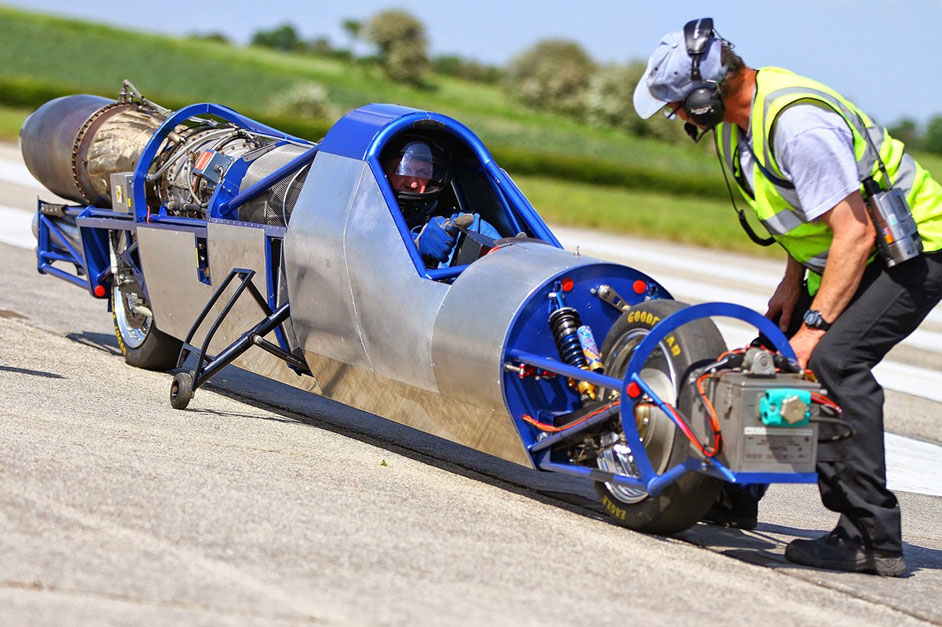 The bike is supposedly getting its power over the helicopter engine that has been further tweaked to offer grace and capacitive essence over to speed before you get to blink your eye! The bike stands 20 feet by length and is certainly a record in the history of motorbikes.
The engineer is from oxford and has literally worked hard, day and night to make this bike look amazing and perform to the fullest! This guy is incessantly in love with speed, as before this too, he has been connected to speed back in the 1999 too. He in fact also reached the goal of 332.887 mph, back then, creating records. This was in fact one of the fastest speed record in that era.
This new innovation Brown crafted along with fellow mates is incredible and the best part is that they didn't even have much of finances at their hands, but their mind has proven their creative insights in the bike they have produced!