The born to ride girl faces death on her Bike
Biking has been a passion hobby interest and love for most men in India But here we are talking about the great Indian Biker girl who loved bikes just like the men do or may be more
VeenuPaliwal, 44, being the wonderful woman biker lost her life in a road accident in Madhya Pradesh.
Biking has been a passion, hobby, interest and love for most men in India. But here we are talking about the great Indian Biker girl, who loved bikes just like the men do, or may be more. Today is a sad day as people out in most of the bike clubs and rider associations in the country are mourning over the loss of this charming and adventurous, courageous and born rider's death.
This brave and hearty soul met death while she was on a nationwide tour on her Harley Davidson. Her bike slipped off on the road around Gyaraspur, a small district in Bhopal. To the surprise, being a disciplined rider, she was riding with the entire safety gears, jackets etc. on. Still with destiny around playing a major role in deciding her fate, she got injured and was declared dead upon arrival at the hospital. She was on the tour along with a fellow rider who is safe with god's grace, but we really are saddened on this brave girl's death. The girl had been known for riding at a great frisky speed of 180 km/hr, while riding was her passion and she pursued on her passion, even while being a girl. She intended to make a documentary on her bike rides across the country, whoever fate had a different story for her.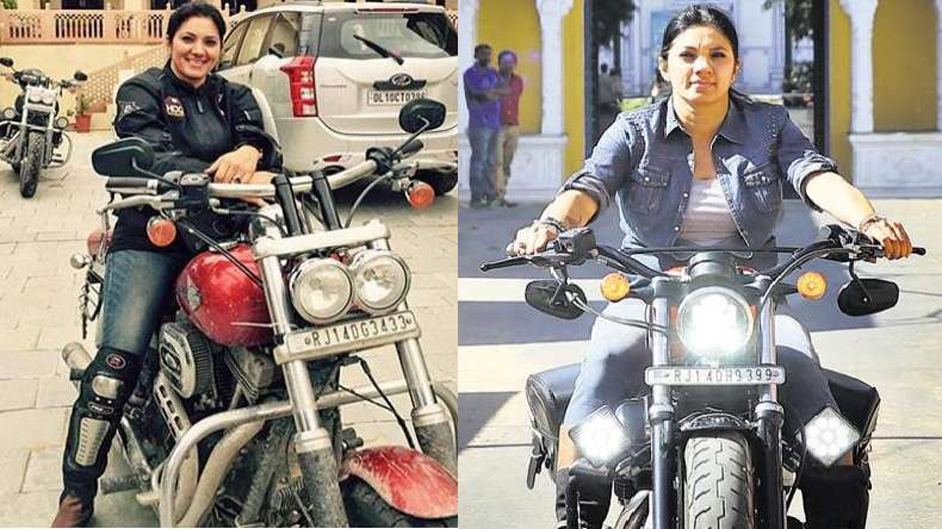 VeenuPaliwal was also called as the Lady Of Harley, 2016.
Life with bikes and her passion's choice was not an easy way around for her. She had come across many social and societal barriers while she managed to live her dreams, ride and enjoy an adventurous life. This life is certainly just a dream of amny other girls in India. Autocarbazar team wished rest for her soul and salutes the spirit of this woman, who had the courage to stand up in the society and pick her passion and prove that there is juts nothing the women cannot do!!!!