There are reports of the all new Royal Enfield Himalayan motorbike has been floating on the web. The Production ready unit has been caught and spied while on a test yet again. Let's get closer to the details we are able to extract till now. Whereas our two-wheeler market has been dominated by the latest and the cutting edge bikes being introduced in the market in great numbers. Today the consumers keep looking for freshness and technologies.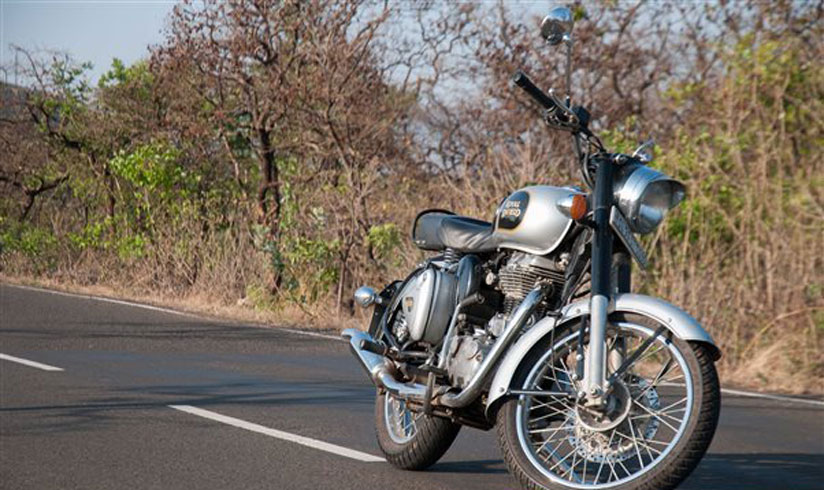 But when the Brand name
Royal Enfield
comes in picture, there is something beyond innovation that the consumers look for, as the brand has been associated with vigor, passion and a love kind of a thing with their bikes. So now, the market has been waiting for the already sensational new bike in town, the much anticipated
Royal Enfield
Himalayan motorcycle. One of the Himalayan Bike was caught while on a test and looking at the pictures, we very well can make out that the Royal Enfield Himalayan motorbike is considered to triumph over the adventure provided by the mountains.
Thick off-road tyres, a high escalated fender at the fore along with telescopic shock absorbers, a wind and rain protection over the head light and holders to accumulate luggage enhance the utility of this dynamic motorcycle.When mountain adventures are spoken about, riders passionate to discover the mountains on their rides, gather from all the corners of the country, and pick their Royal Enfield.
Almost 2 in every 5 boys in our country, dream of going on a bike expedition to the different mountain ranges of our country, but most of them prefer picking up a
Royal Enfield
with them; it has with time somehow become the partner in crime, for all those risky passions the men discover along. So, a very smart move by the brand to develop a Royal Enfield exclusively for mountaineering. This
Royal Enfield
Himalayan motorbike would most probably reach showrooms by start if the following year, carrying a price tags of nearly INR 2.5 lakh.