Now CNG on two wheels
The Govt has finally launched the first batch of the much waited and inventive CNG powered 2-wheeler The kit shall comprise of 2 cylinders
The Govt. has finally launched the first batch of the much waited and inventive CNG powered 2-wheeler. The kit shall comprise of 2 cylinders, while the 4.8 L water capacity would make the scooty move swiftly, without pinching your pocket. This capacity of the kit would be good enough to get space for 1 Kg CNG.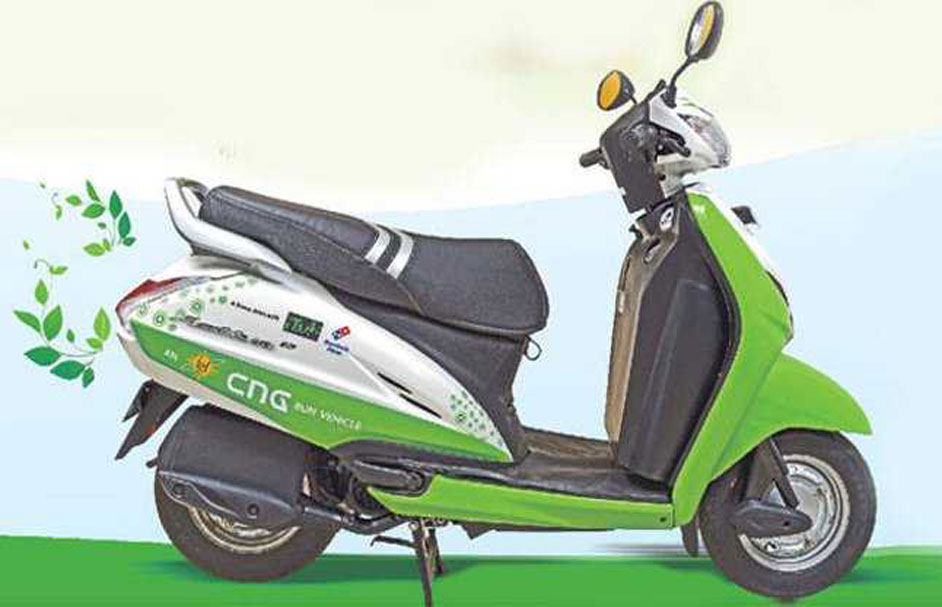 The pilot lot of the green colored environment friendly scooter was rolled out by the Minister of Petroleum, Dharmendra Pradhan. This is a brand new invention, intended to control the rising pollution level in the country, especially in the metro cities. The 1 kg capacity of the scooter shall be good enough to cover a distance of 120 kms in a single fill which is exceptionally great and extremely easy on the pocket.
At the moment pilot batches of 10 vehicles have been flagged off and this calls for a trial run at the moment. However the makers behind the invention as pretty sure for this revolution to just never stop. This is going to be the cutting edge and the future, that would redefine the cost and the handling charges of a scooter, whereas at the same time a step for controlling the pollution levels that have been drastically on a rise!
The CNG kits in the scooters have been assembled by ITUK manufacturing India Pvt. Ltd, while the hydrocarbon emission of these environment friendly CNG Scooters shall be 75% lesser than the regular scooters. On the hand the carbon emission shall be 20% lesser than the other petrol driven models.
This surely is a great innovation that is certainly the need of the hour. The pollution is on its all time high, particularly in the metros cities and is increasing on harmful levels, while there is so much required in order to bring about a change. This is definitely a great step taken towards reminding people that you care!