Kawasaki Indonesia rolls out a Limited Edition Ninja 250
The brand has always been a reputed one in the domestic market of the country. This time the name is in the highlights owing to its limited Edition model of its Ninja 250
The brand has always been a reputed one in the domestic market of the country. This time the name is in the highlights owing to its limited Edition model of its Ninja 250 that would carry a few of the tweaks that are pretty interesting for the buyers. The bikes are projected to carry a price tag of INR 3.46 lakh. The limited edition range of the bikes would carry a few exciting features such as a few supplementary features that make a distinction it from the standard model that carries a price tag of INR 2.94 lakh.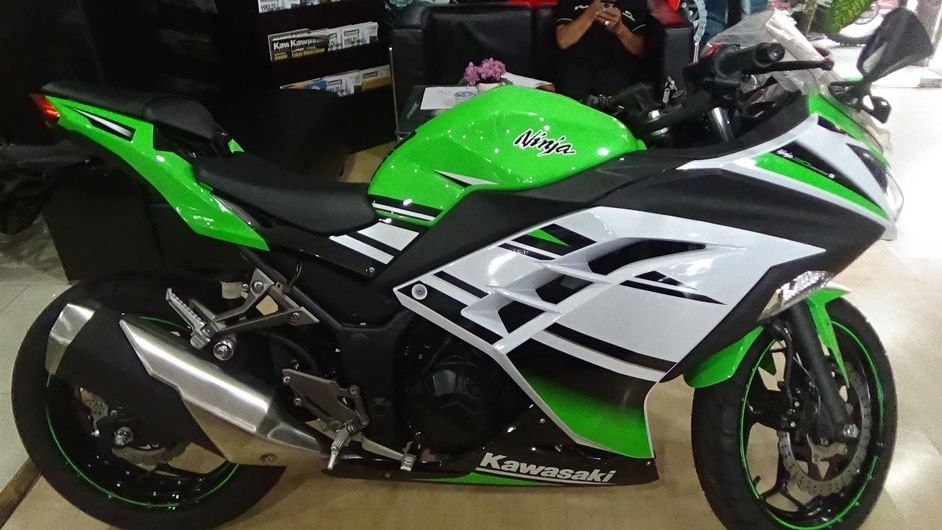 Talking about the new additions in this limited series:
The regular tyres of the Ninja 250 have now been substituted for radial tyres. Whereas the rear tyre has been advanced to 150/60 17 from the 140/70 17. The rim at the fore now appears wider by nearly 3 inches, which is nearly 2.75 inches more than the usual model. This change and up gradation comes with an enhanced grasp and permanence particularly when the bike is being pushed.
Ninja's limited edition would also get a few of the add ons, that are usually paid in the regular model set up of the bike. Accessories such as the taller smoked windscreen that promote an enhanced shield while on a tour, along with a rear seat cover added upon the presence of the regular rear seat. The limited edition Ninja 250 also acquires the Frame sliders, while the collection is available in two unique tones to choose from, namely the lime green as well as the raw graystone metallic. So, if in case Ninja series was always on tour mind, then indeed this collection surely has something extra to be offered for good!