BMW an innovation Hub comes out with a concept 101
Led by several previous innovations the brand BMW is out with another pioneering and promising Concept 101 This is certainly an all new idea for a 6-cylinder K 1600 GT that is being gifted its regal presence
Led by several previous innovations, the brand BMW is out with another pioneering and promising Concept 101! This is certainly an all new idea for a 6-cylinder K 1600 GT that is being gifted its regal presence, by designer Roland Sands the machine indeed depicts power and is laden with all the elements that describe of its awesome and amazing performance for sure.
The number 101 is the highway name that passes through the BMW studio that is based in California. Talking in depth about the design is just a tweaked version of the bagger sauce. Basically an extension to it, to be precise, the bubble is all gone, the wheels at the fore incorporates larger bags that kind of get carried until the back of the good looking bike.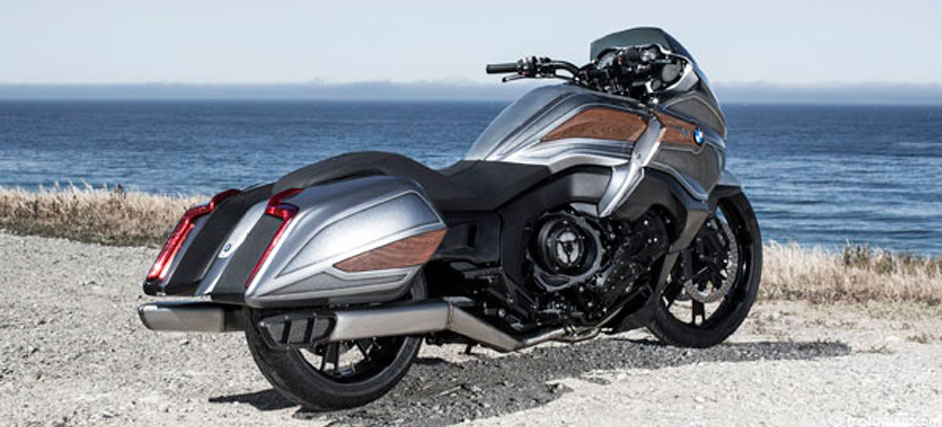 The raw material used is this stunning bike enhances its presence big time, offering a perfect dash of good looks and of course better credibility, in terms of polished aluminum that is also light in its weight, carbon fiber along with some sort of a wood too. The exhaust also promotes a new look of the design, making the bike look, super cool and also very performance oriented.
The bike has been in the making for quite some time now, while finally it has been able to make a strike out and about, for finals now. The entire aspect as a concept looks amazing and we really are sure about its commercial presence as it is undoubtedly going to rule the markets, brand BMW, it is after all!