A motor cycle that derives its power over steam, can you beat that
Too great to sound true right But in fact it is This is a stunning machine that every rider would love to boost around the town riding it with galore Ts not just steam run
Too great to sound true, right? But in fact it is! This is a stunning machine that every rider would love to boost around the town, riding it with galore. Ts not just steam run, but the overall layout and the design of the bike looks striking and exceptionally great!
This is one design that has brought back memories. The ancient era that used to run on fossil fuels, so if in case you are a bike fanatic and a history buff, this one's definitely for you!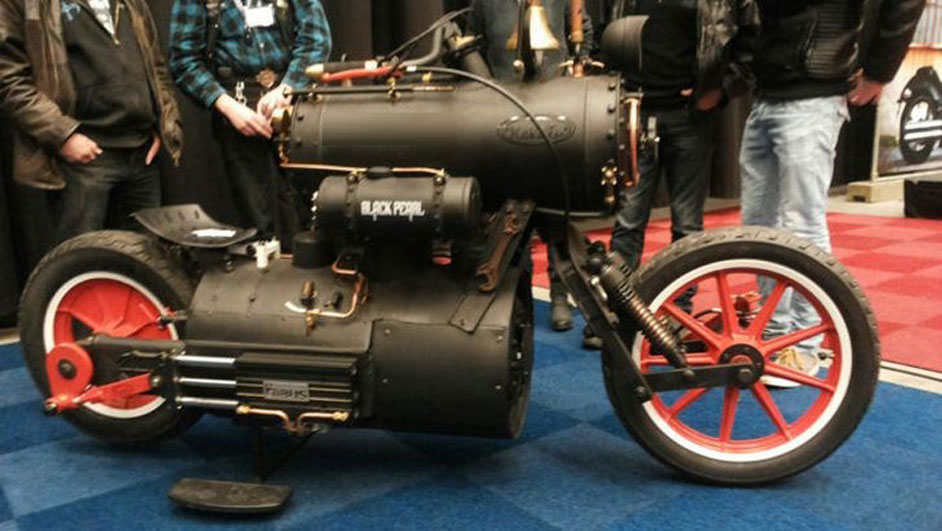 This bike runs on a steam mill and it certainly innovative in its own. Don't really want to comment over its practicality and use on thro ad, but its surely is quite a head turner. The bike on the whole looks masculine and very promisingly sturdy. We don't really have any hopes that this creativity shall come to the Indian subcontinent. But it surely gives us much pleasure to have a look and we really desire a ride!
The front panel of the bike looks much like a mini train engine and the biker would certainly looks stunning in this inventive machine that has been hand crafted by budding engineers, particularly to bring in innovation in the market where there is already much of a competition, already!
These days technology is fast and advanced, wherein many people who have that kind of a creative temperament tend to offer innovation to stand out in the crowd of the rest!
Well, certainly, wait on this space if in case we get back to you, with more specific details on the same!