Honda has revealed its recent interest on leisure biking with the BullDog concept. The mysterious connection of the bike with the dog's breed is not just limited to the name shared, but the idea behind it as per the Brand is to showcase the bike as a Faithful and lovable touring partner.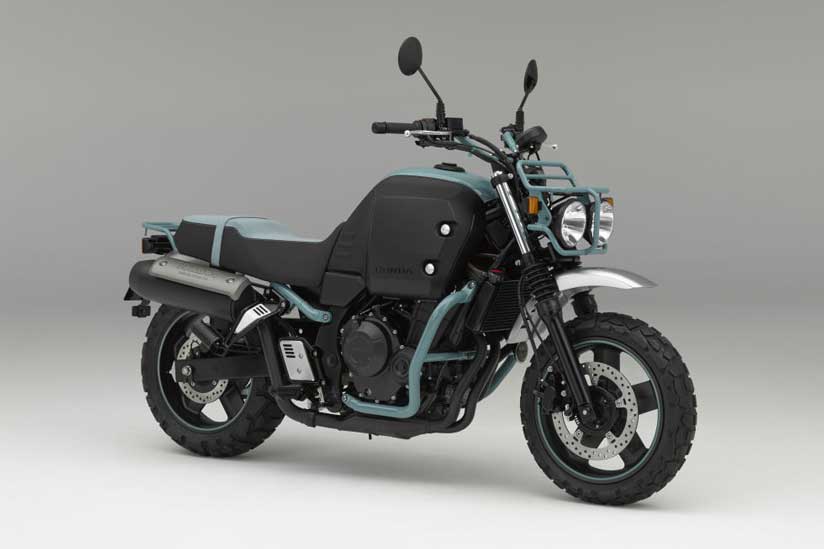 The forepart of the bike with the BullDog concept looks identical to the Honda Ruckus, though this new machine is a powerful 400cc twin cylinder engine. It drives on a thick 15-inch tyre that gives its seat a lower panel. The forehead of the bike consists of twin circular head lamps. Detailing on the bike is done with a blue guard that gifts the machine a rugged look!
The machine is especially customized for the fun loving and touring kinds. It would target the adventurous roadies as its prime market. For the traveler on road, the Brand is offering storage space on each side of the Petrol House. That adds to the efficiency of the bike, making it an ideal travelling partner indeed.
The new machine would be revealed at the 42nd Tokyo Motor Show, this weekend!!!