The 43rd Tokyo Motor Show 2013 was held from November 22 (Friday) to December 1 (Sunday) for ten days at Tokyo Big Sight in Ariake, Koto-ku, closed today at 6 PM on a successful note. Last day of Motor Show was attracting more than 902,800 visitors for its mass world premieres and innovative concept vehicles.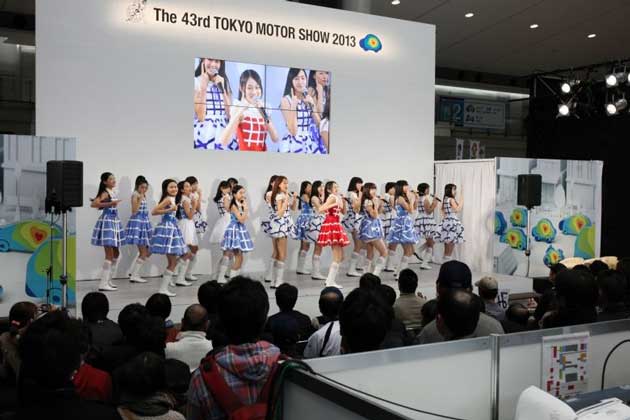 Chairman Akio Toyoda commented, "I would like to extend my sincere thanks to the many people who visited the Tokyo Motor Show, and to everyone who worked to put this show together. Here in Tokyo, I believe we succeeded in promoting to those in and outside of Japan the elements of fun that vehicles have to offer, and the underlying vitality of Japanese manufacturing. We will continue to give our combined efforts to make the future of our society with vehicles even more attractive."
The theme for this show was "Complete! And Shape a New Future" with participated 178 companies and 181 brands exhibiting from 12 countries worldwide. For the first time this year a Preview Night reached 8,600 visitors.