Nissan Motorsports International Co. Ltd and Nissan Motor Co. Ltd. together with Autech Japan will showcase a variety of unique concept and exciting technology vehicles at Tokyo Auto Salon 2014. Nissan Again create historical booth in Show, which will provide an enticing mix of factory-tuned vehicles and history-making racecars, highlighted by "Nissan's New World of Customization".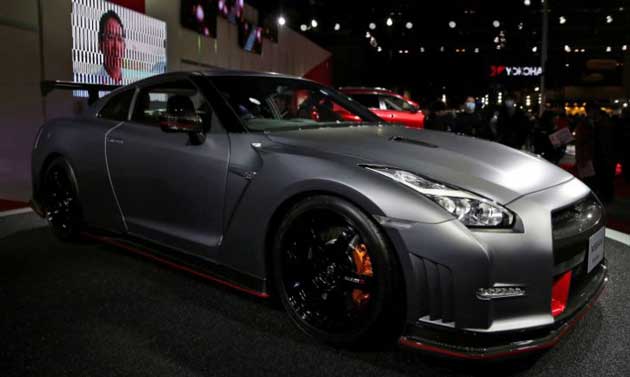 2014 Tokyo Auto Salon Vehicle Lineup
1-NISSAN GT-R NISMO: NISSAN GT-R NISMO has set the fastest record of a 7 minutes 8.679 seconds lap in volume production cars at the Nürburgring Nordschleife in Germany. NISSAN GT-R NISMO equipped with option package delivers both revolutionary enhanced aerodynamics and ultra-precise handling comparable to the Super GT version with the Nismo "factory tuned" enhancement.
2-X-TRAIL X-TREMER Package Stretched: This car is proposed as stylish urbane X-TRAIL wearing accessory parts with dedicated paint applied and bold exterior features such as over fenders.
3-NISSAN ZEOD RC: This car is an innovative electric racing car that will make its race debut at the Le Mans 24 Hour to be held in June 2014. The car is powered by a compact, light-weight gasoline engine and an electric motor and the driver can switch the drivetrain between the engine and the motor on demand.
4-LEAF aero style: This car has stylish aero form design provided by exclusively designed front bumper with LED lights. The driver can enjoy unique characteristics of the 100-percent electric Nissan LEAF including excellent environmental performance in a little different way.
5-DAYZ ROOX Highway STAR Accessorized: This car has elegant exterior and interior with pink gold added not only in exterior but also in the front seat creating a fancy atmosphere. With special seat cover color adopted, the cabin looks more spacious.
6-DAYZ ROOX Rider Transporter: This car is the first Rider version of the super height wagon-type minicar and takes over the DNA of successive Rider models. This is a special conversion vehicle of Transport for Auto Salon and is a new proposal by "Factory Custom AUTECH" which creates one and only special car that meets the needs of each customer.
7-NISSAN GT-R NISMO GT500: This car will compete in the GT500 class of the 2014 Super GT Series. As the Super GT Series and the German Touring Car Masters (DTM) will unite the vehicle regulations from 2014 (excluding regulations related to engines), this car was developed based on the new regulations.
8-ELGRAND Rider High Performance Spec Black Line: This car has exterior with a fully-renewed front mask expressing more power and presence and elegant interior. This is King of Minivan with the engine, transmission and the body totally tuned up, which has superb driving performance at high speed.
9-SERENA Rider Performance Spec Black Line: This is a middle-class minivan with new front mask delivering sharpness and stronger presence and black-based sporty interior. With body and transmission specifically tuned up, the minivan offers reliable handling and driving even on winding roads.
10-MARCH NISMO S: Without losing excellent aerodynamics performance, this car wears aero parts creating more down force and sports spring which improves cornering performance and creates a low-down form. The driver can enjoy driving both on the track on holidays and on the road on weekdays with its agile performance.