The New Bugatti Veyron 16.4 Grand Sport combines the art of new technology and the beauty of a convertible show in 2013 International Kyiv Auto Salon.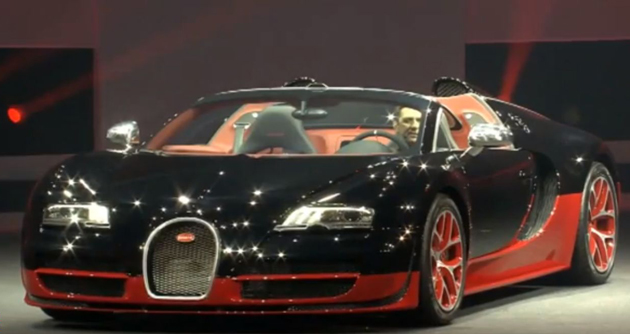 Engine:
The Veyron 16.4 Grand Sport's drive, engine and brakes all deliver superlatives in acceleration with minimal shift times – less than 150 milliseconds and performance with 16 cylinders, 4 valves per cylinder, a combined capacity of 8 litres and four turbo chargers. The choice of accessories of Bugatti's discerning standards: carbon titanium, fibre, magnesium, aluminium – each component is made of the material with the highest level of functionality and the lowest weight.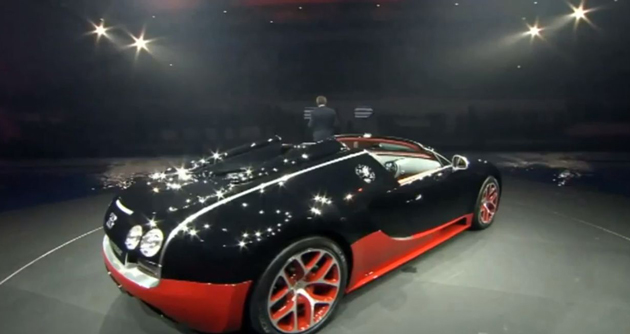 Speed:
The extraordinary velocity of the Bugatti Veyron 16.4 Grand is used for speeds up to 220 km/h with higher velocities, pulling the vehicle closer to the road surface, the handling mode is engaged and deploying the rear spoiler at 15 degrees. Veyron 16.4 is fully eco driving with an open roof, the super sports car automatically adjusts this angle to 20 degrees in order to maintain the downforce while preserving the aerodynamic balance.