Terra Motors India has launched Kiwami electric superbike with 1000cc high power engine. The company has already sold more than 80% motorcycles in Asian region. The 2014 electric motorcycles Kiwami have improved peoples lives as a convenient means of transportation.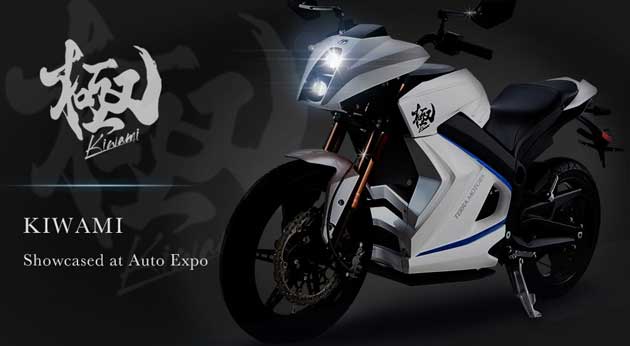 The acceleration and speed of 2014 kiwami has amazing compare to previous. It has using original power train allows world-class acceleration and quick acceleration. For design a unique concept of superbike the Terra engineers have invested many years and developed the new kiwani.
The electric motorcycles kiwani has a unique, exciting and comfortable driving experience on the highest quality. The Kiwani 2014 has designed specially and strongly for Indian hard road condition. Kiwani 2014 is a also compatible with fast charging can reduce charge times drastically.