Made in India VW Tiguan out for a launch all across the world
The brand Volkswagen rolled out the Tiguan crossover all over the globe and now very soon the brand is eyeing to make it run on the India terrain
The brand Volkswagen rolled out the Tiguan crossover all over the globe and now very soon the brand is eyeing to make it run on the India terrain. This would certainly mark the brand's innovation and a step forward in the Indian market that carries potential beyond thinking the , especially when we talk the compact SUV segment in the country. This is certainly the gen next variant of the VW Tiguan that is proud about is innovatory design, enhanced equipment kit, along with a better tweaked and performance oriented engine range. It made its way up at the Frankfurt Motor Show duringthe month of September 2015 while it even managed to grab a lot of attention at the recent Auto Expo 2016.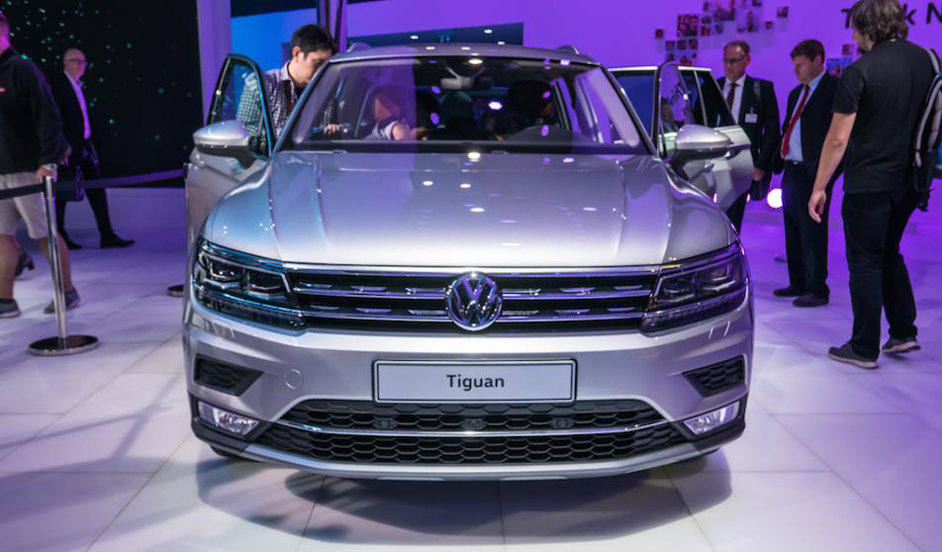 Based upon the MQB platform, the car is now lighter in its curb weight, if compared to the ongoing model. The crossover's layout is inspired by the VW Cross Coupe GTE premiered at the Detroit Auto Show, 2015. Inside the VW Tiguan, things are kept somewhat similar to the older variant's layout. However the detailing inside are now much polished, refined and luxurious, like the leather material, designing, color schemes etc. The SUV would now sport a brand new three-zone auto-climate control system along with the modern and updated panoramic sunroof, which may makes it place in the top end model of the offering.
The engine options still need to be confirmed by the brand. However you can expect the SUV to include the 1.4-L and 2.0-L TSI in the petrol mill, along with a 1.6- and 2.0-L TDI mills for the diesel models. The transmission duties could be covered by the seven-speed DSG unit. The VW Tiguan would be rolled out in three diverse models, namely the - Trendline, Comfortline and Highline. It would certainly face off with the Audi Q3 as well as the BMW X1 as they both fall in the similar price bucket of INR 28 lakh to INR 38 lakh price segment in the domestic market of our country.