Spy Story of the Honda Amaze Face lift
We bring to you the latest buzz about the forth coming new and refreshed Honda Amaze The car certainly carries a few tweaks and a couple of modifications that offer a new and relaxed cool look to the car
We bring to you the latest buzz about the forth coming new and refreshed Honda Amaze. The car certainly carries a few tweaks and a couple of modifications that offer a new and relaxed cool look to the car, making the car look all the more stylish and funky at the same time. The brand at the moment is working upon the launch at the moment, which is scheduled to arrive around the upcoming month. The car has arrived carrying a fresh and new cabin that looks like being inspired by Mobilio. This facelift would mark the brand's primary offering in the New Year, 2016.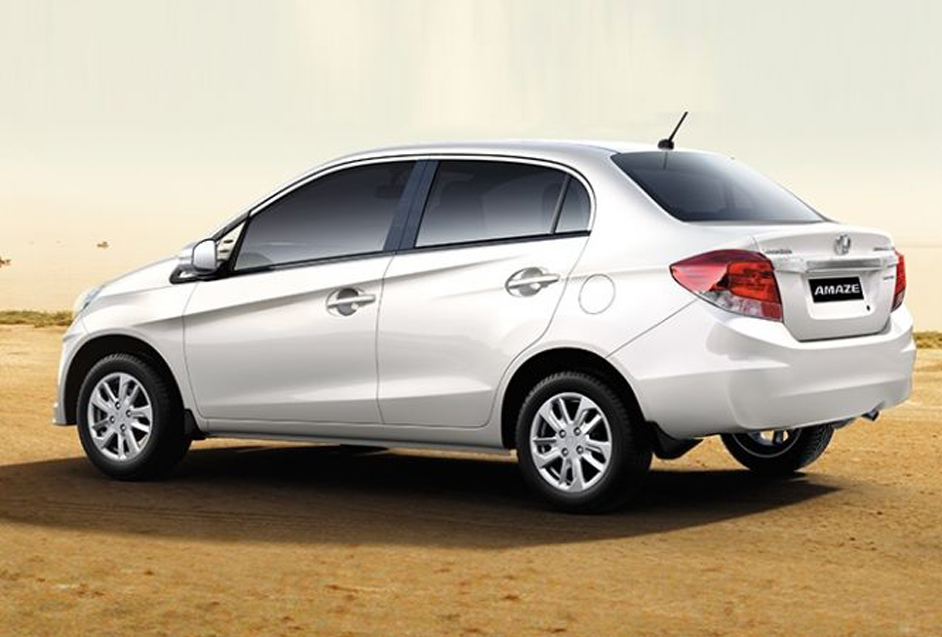 As far as the tweaked model is concerned, the car is kept a little higher than the usual value of the car, nearly about INR 15000-20000 over and above the cost of the regular model. Talking about the exterior of the Honda Amaze facelift, the car is enriched with a fresh design of the fascia at the fore, a new and fresh looking grille that carries bigger chrome slates along with a pair of smoked head lights. The bonnet of the car appear to be pretty good in design, offering a subtle look to the car altogether. The biggest highlight of the car appears in its bulky bumper that does not as good as it used to before. It houses bigger air intakes along with larger and wide air-dams.
Moving inside, things are more or less retained, while there is no special changes given to the inside cabin of the car. Things are pretty much retained, while the dash area, the gear knobs and the material used in side is much sharper, looks refreshing and of better quality. The new range of the cars would run on similar engine line up, while there aren't any of the changes introduced about it.