Datsun GO and GO+ limited editions to be out soon
Datsun Go along with the GO+ is all set to roll out festive limited editions carrying some of the special elements out in the market soon celebrating the festivity wedding and much more in the domestic market of our country In order to mark and celebrate the festive season of the year Datsun aims to pull in more buyers by offering the Datsun GO and GO+ Festive Editions
Datsun Go along with the GO+ is all set to roll out festive limited editions carrying some of the special elements out in the market soon, celebrating the festivity, wedding and much more in the domestic market of our country. If we talk about the numbers, it has been recorded that during the past year, the brand that ahs hurled down to India from Japan, with its entry-level GO hatchback has been scoring constant numbers that has been recorded as a 700 units each month on average. At the same time, the hatchback-based GO+ MPV has been managing to sell across 900 units on an average each month ever since its launch earlier in the month of January this year. These sales numbers are indeed cheering for the company that has just been able to toss two variants in the market, while being able to yield pretty well with just the two of them. In order to mark and celebrate the festive season of the year, Datsun aims to pull in more buyers by offering the Datsun GO and GO+ Festive Editions.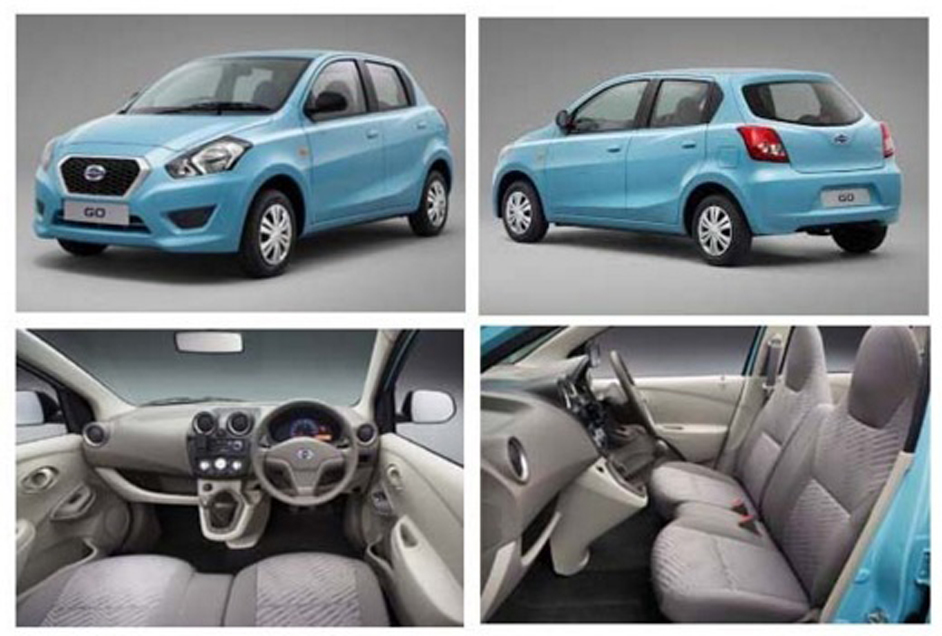 The festival edition GO hatchback:
The car would acquire a fresh looking color matched white roof, alloy wheels, hood decals, roof rails, side mountings and ORVMs in white color. In addition, 8.99% finance along with INR 1.17 Cr. worth of gift hampers are going to be offered to the buyers. GO+ MPV Would arrive in the market carrying alloy wheels, hood decals and body graphics, color coordinated roof, white colored ORVMs and similar to the hatchback 8.99% finance along with a surprise of a INR 1.17 Cr. worth gifts. While the brand Datsun vanished from the market for a period of good three years, while it made its way again to the market in the year 2012 along with its first Indian car, the GO hatchback hurled into the market in the month of March during the previous year.
There are greater than 100,000 units that are sold worldwide ever since the brand's rebirth complemented, as per the Global Head of Datsun, Vincent Cobee. Next to the enduring growth of sales and service networks in its four obtainable markets such as India, Indonesia, Russia and South Africa – the company is all-set to set up a new offer in our country at the start of the coming year built upon the new Renault-Nissan Alliance CMF-A casing that ropes in the Renault Kwid. Subsequent to the path of Datsun GO and GO+ family, Datsun un-wrapped the GO-cross concept at the Tokyo Motor Show