So are your bikes ready for a Ride to Goa
India Bike week 2016 is all set to roll out with grace and eminence at Vagator Goa. The grand bikes fest is scheduled from the 19-20th of February 2016
India Bike week 2016, is all set to roll out with grace and eminence at Vagator, Goa. The grand bikes fest is scheduled from the 19-20th of February, 2016.
India's premier biking festival India Bike Week (IBW) is about to get bigger and better this year with the addition of new events and attractions that will make it the biggest and the best version of the festival till date. IBW took to initiate this spectacular event back in the year 2013 and ever since then, the event gained momentum, has been really close to hearts of the bike and riding fanatics who love travelling around the country on their classy two wheeled wonders. The vent has always speaks about the passion and the love the riders have for their bikes of various makes. The IBW offers a lot of exciting and engaging activities such as exhibitions, customization options, contests, performances, films screenings and much more.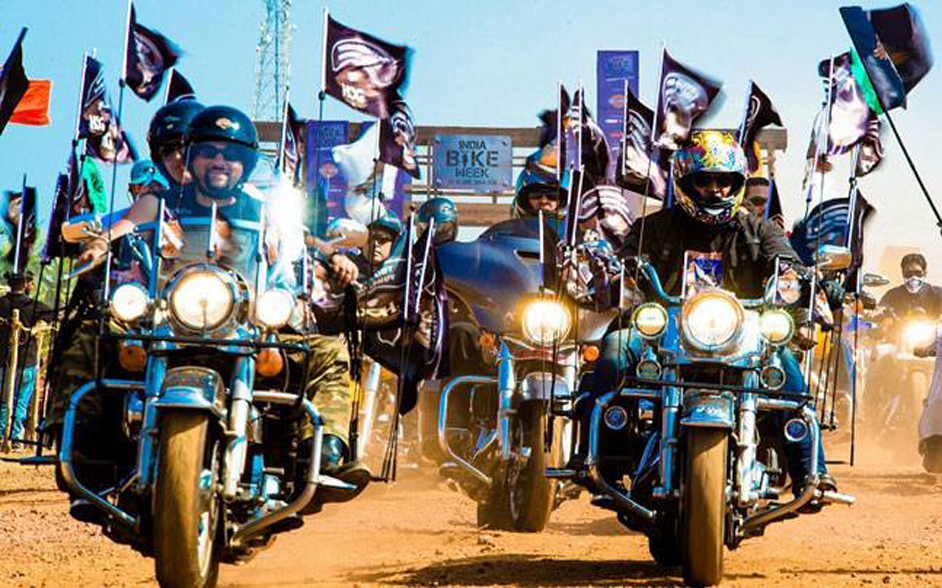 One of the major highlights of the show talk about the Motor Trials Show as well as the twelve times FIM Trial World Championship champ Dougie Lampkin, who would be performing his graceful skills. Dougie Lampkin would be in India right after creating a record beyond the ninth success at the Scottish Six Day Trial. The other in the show are names of the native legends like C.S. Santosh ho would be there at the IBW speaking and interacting with the crowd regarding his riding life, memorable moments and some of the safety tips to enjoy riding with grace and respect. This season would be the first time at the IBW when the organizers would be arranging for the film screenings. It would be the travel films to emphasize about the requirements and the essentials each rider needs to keep in mind, along with the bike on the way towards their journey. The films screened would be then judged by a jury formed by renowned film directors and writers. India Bike Week is indeed a one of its kind of an event that would be memorable and full of life and fun to be a lot of fun!