Riding on a two wheeler Biker Is a thing of the past
This is all about the electric RYNO scooter and this runs on typically just one wheel and it would never make you fall not even for once Estimated at a price of $ 5300 this single wheeled marvel gets its power from batteries and can speed up to 10mph
All this while if in case you had been wondering bikes can only run around over two wheels, then news would certainly make you think twice!
This is all about the electric RYNO scooter and this runs on typically just one wheel and it would never make you fall, not even for once! Estimated at a price of $ 5300, this single wheeled marvel gets its power from batteries and can speed up to 10mph and this can be parked almost anywhere, typically with ease and no hassle at all!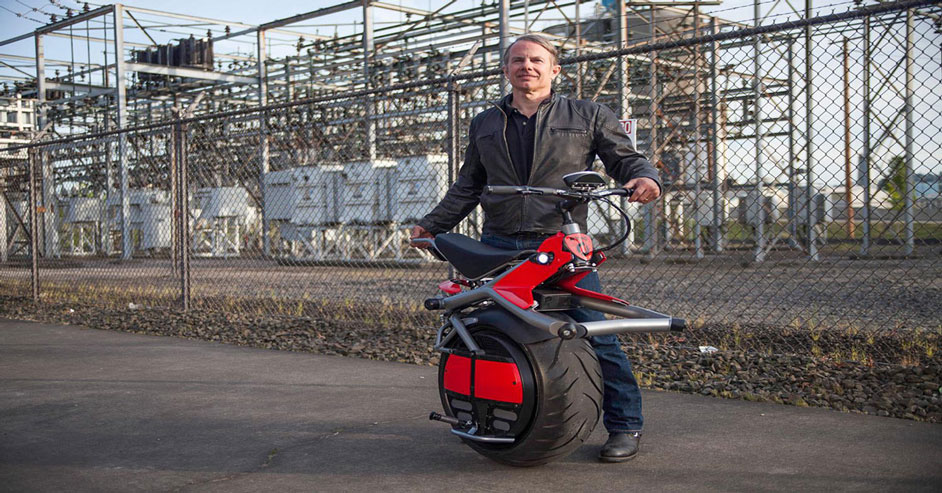 Looks like an innovative and striking invention that would certainly stir in so much creativity in the traditional automobile industry! The makers behind even have enough claims to prove that the bile can lift itself a bit and also spin effortlessly with a stunning speed. So this looks like great news for the spin masters who love spinning their rides, this one wheeled marvel shall be even better to spin around!
This invention has been given its desired shape by RYNO motors, based out in Italy. This is certainly an invention to prove that technology and designing has pioneered to a level unsorted and boundless! This battery run marvel shall be asing out the parking hassles and traffic jam troubles to a great extent. Not sure if the design gets picked up by any automobile giant or not, this is bit for sure going to be in the future that is not very far off!
The total weight of the bike is mere 57 kg and carries the ability to handle slopes of more than 30 percent too. So precisely speaking on whole of the invention, the designers have taken various aspects into consideration before hurling the marvel out and about!