What do you think about the Skoda Octavia Anniversary Edition
While the festive season is just around the corner, this time around the year is considered as the most auspicious time around the year, wherein most of the buyers in the country engage themselves to make purchases
While the festive season is just around the corner, this time around the year is considered as the most auspicious time around the year, wherein most of the buyers in the country engage themselves to make purchases. Buying a car in our country has always been a big event, a family decision and this festive season is adds on the charm and pour additional excitement in bring the cherished four wheels home. The various car makers are well aware of the importance of this festive season in our country and many decide to celebrate it byrolling out special Edition of the most popular existing cars in the country. Participating with a similar notion, team Skoda recently launched their 'Octavia Anniversary Edition' carrying an eye-catching price starting at INR. 15.75 lakh, being the ex-showroom price in the capital.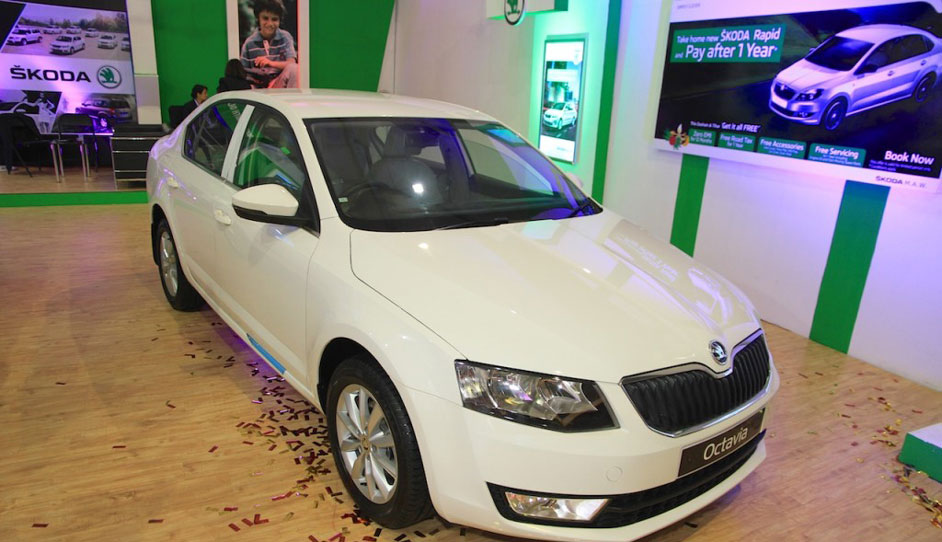 Highlights of the Skoda Octavia Limited Edition: The new offering would introduce the innovative 'Smart Link connectivity' for the first time ever at the domestic market in the country.The 'Octavia Anniversary Edition'would also be supplemented with additional elements such as the rear view camera, keyless entry and engine start stop, along with the rear side airbags and gearshift controls mounted on the steering wheel. Being supplemented with the two rear side airbags, the all new limited Edition Skoda Octavia would be crafted with 8 Airbags offering the best in class safety factor for a car of this segment.
Smart Link: The Smart Link function would act as a connection between the car and the mobile. This technology permits customers to use smartphone apps on the infotainment system screen. The Octavia would offer SmartLink with an assimilated connectivity package that contains the Apple CarPlay, Android Auto and MirrorLink systems. Irrespective of your need of listening of music on your smartphone or receive comprehensive instructions, all of this would be images at your mid console. The Skoda Octavia Special Edition claims of a superlative space, everlasting elegant layout, extraordinary functioning, pioneering safety and comfort systems, great fuel frugality, clad with Simply Clever features and globally celebrated Skoda's value offer.The Skoda Octavia has all that a potential car buyer can think about keeping in this segment, be it a combo of a stylish saloon car outlinealong with the practical benefits of a car with an outsized fifth door. The Octavia anniversary edition is just another great offering from the team Skoda India in order to make it reach most of its fanatics in the domestic market.