Upcoming Tata Kite compact Sedan price features revealed
While we are just nearing the festive season around in the country, the folks at the Tata Motors is gearing up to roll out their much awaited Tata kite compact Sedan
While we are just nearing the festive season around in the country, the folks at the Tata Motors is gearing up to roll out their much awaited Tata kite compact Sedan, that is expected to be out and about by the month of November 2015, while carrying the most rational price tags, while talking about the compact sedan market in our country. The car is slotted to be placed in the INR 4-5 lakh mark!
Tata Kite Compact Sedan Overview: While the gift from the brand Tata, the eCS has ruled the segment for quite a lot of tie, ever since its launch in the year 2002. That was one of a kind, in fact the primary compact sedan to adorn the domestic Indian market, it has indeed not received any upgrade since the year 2006, but the offering was quite innovative and was much loved and cherished by the Indian buyers. But as a law of nature, things age as well, gradually with the arrival of the better and more recent products started to mark a place in the market, the eCS lost its charm.But now the Tata motors is making a comeback in eth ever ready and well sustained compact sedan market in the country, with the Tata kite compact Sedan, that would be the most affordable and incredible offering in this particular segment.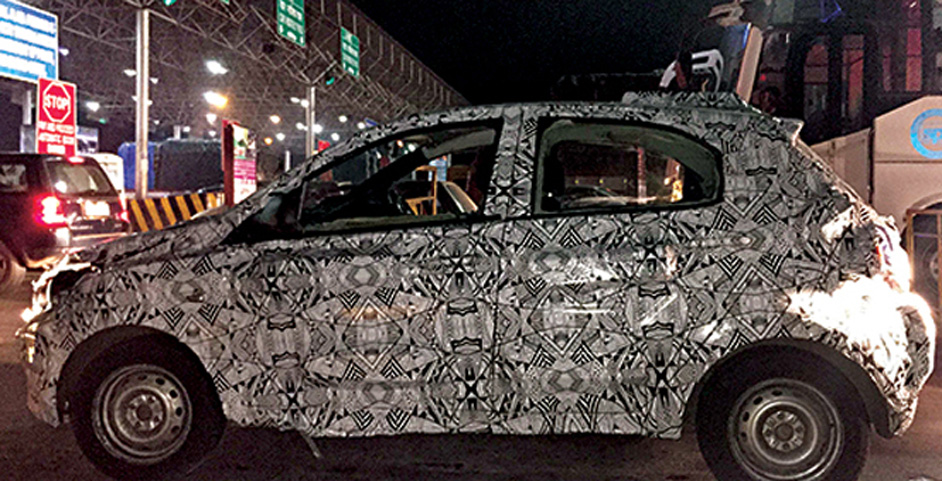 Let us get closer to the Tata Kite Compact Sedan:
Engine & Transmission: The Tata Kite compact sedan is expected to arrive housing petrol and diesel mill, respectively. As per the reports, the company might offer brand new three-cylinder petrol motor and diesel units. Whereas the engines would arrive being paired to five-speed manual gearbox, while an AMT could also be offered, considering the current trend.
Exterior of the car: While looking and rendering upon the various test mules that have been spotted when on a test, the car acquires makeshift components. Nevertheless we assume fresh and innovative inputs like head lights, reformed fenders, latest alloys, tail lights and much more are contributing greatly to offer a new look to the sedan. Another noteworthy aspect is the roofline tapering fixed at the back of the car, making it look like a notchback.
Inside the cabin: The interior of the all new Tata Kite Compact Sedan is expected to arrive in the market carrying a number of latest and innovative features like the use of high quality material. The dash and the instrument cluster shows transformation, with the use of better material. We assume the car to arrive carrying a lot of detailing from the Tata Zest