Toyota Innova 2016 leaked through official Brochure
While we are heading towards the closer of the current year there are a lot of surprises waiting for the arrival of the upcoming year. One such example is of the Toyota Innova that is waiting in the green room to be released in the upcoming next month
While we are heading towards the closer of the current year, there are a lot of surprises waiting for the arrival of the upcoming year. One such example is of the Toyota Innova that is waiting in the green room to be released in the upcoming next month. And its almost a month early that we have got to know much about the approaching car all set to make heads turn over it in the next month. The brand has modernized the Innova from ground up, there's not a even one thing that has been forwarded from the exiting aged car. Similar to the impending Fortuner, the Innova would also acquire a new motor. The revealed brochure is of the Indonesia spec second generation Innova. Toyota is projected to disclose it at the Indian Auto Expo 2016.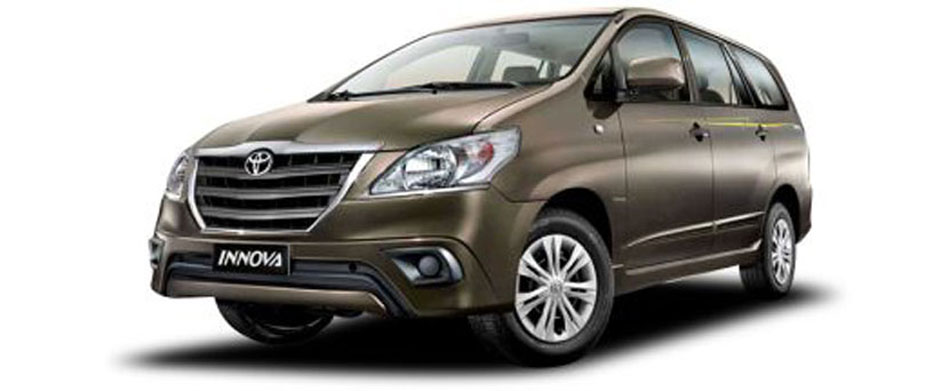 Engine: While we consider the car coming to India, Toyota used to present Innova with a petrol unit but it was withdrawn with the latest update. So it is assumed that this upcoming Innova would also be provided just with diesel option only. That is a fresh 2.4-L turbo-intercooled direct-injection diesel. The engine churns out 149 PS @ 3,400 rpm and torque of 342 Nm once paired to a 6-speed manual and 360 Nm when teamed up to a 6-speed automatic transmission.
Exterior layout: While we talk about the design language of the car, Innova would obtain a larger picture this time around. The front face is in-line with the Toyota's most recent variants. You'd notice this outsized hexagonal grille along with loads of chrome, the head lights sport LED projectors with daytime running LEDs included with the grille identical to that of the Camry and Corolla. The indicators are placed with the fog lights.
Inside: Speaking about the cabin, it looks extremely fresh and new and the layout is inspired by the Corolla/ Fortuner (2nd gen). The new and upcoming Toyota Innova has amplified various elements such as luxury, like it definitely is noticeable in the Indonesian spec car, it would sport cabin ambient lighting, a bigger touch screen infotainment system, auto-down power windows for all the seats and a lot more