The top 5 Hybrid Cars in India
India is yet skeptical to bring out electric/Hybrid cars on the local roads, considering the fact that they are indeed expensive to buy, but also their maintenance cost is high.
India is yet skeptical to bring out electric/Hybrid cars on the local roads, considering the fact that they are indeed expensive to buy, but also their maintenance cost is high. And when talking about alternating the fuel systems, we have generated LPG and CNG other than electric energy. But still the manufacturers have hope in the Indian Market, and they have taken the riff to bring out their clean and green products to the Indian roads. We have a list of 5 such clean and Green cars that would be seen in India:
Mahindra e20 :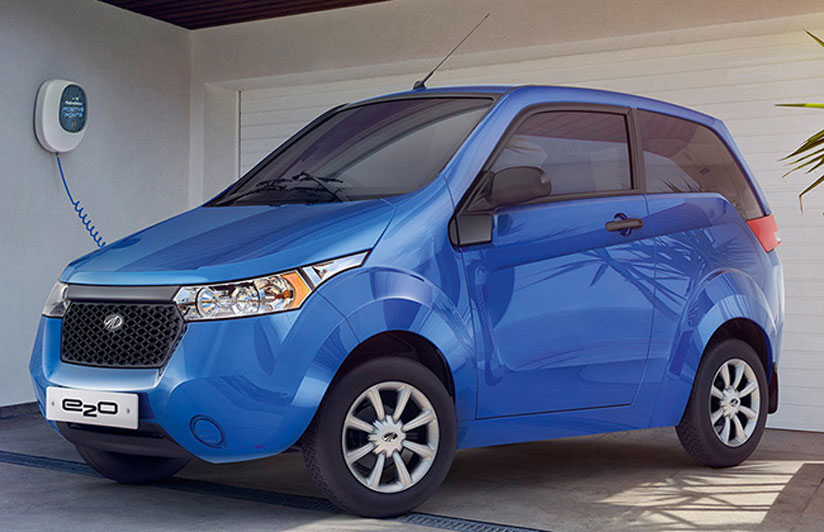 It was introduced as a concept at the Delhi Auto Expo 2012 had managed to mark its way to the Indian market in 2013. Made at its unit in Bengaluru,
Mahindra
launched the Mahindra e2o - the prime all-electric in India - in 2013. The e2o gets powered by a 48V maintenance-free Lithium-ion battery, which pulls out about 25bhp and 53Nm of Force. It's not too instantaneous, and has a top-speed of only 81Km/h. Although a full charge takes 5 hours, Mahindra also has equipped a QuickCharge that helps charge the car in just about an hour. On a full charge, it can take over a distance of 120Km, which is enough for city travel. Inshore, the e2o is equipped a large touch-screen interface, and a monochrome digital speed information pod. Price Range:
INR 4.79 lakh – INR 5.34 lakh
Toyota Prius :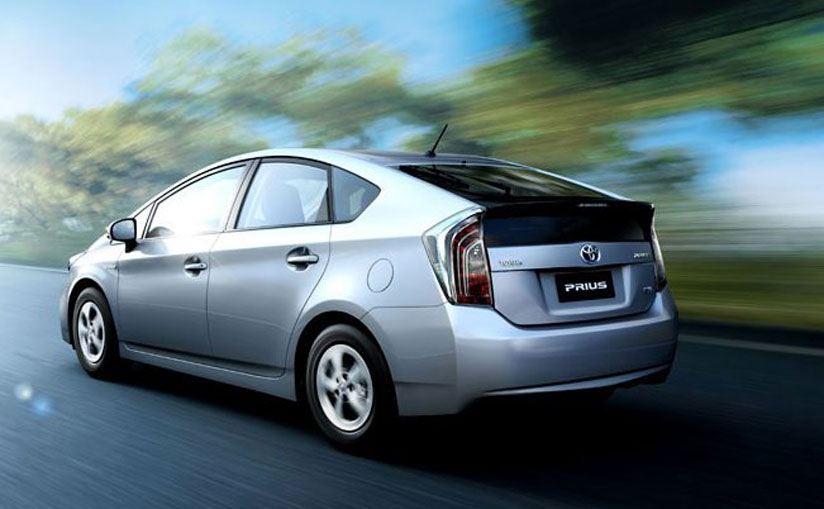 India was primarily made to meet hybrids when Toyota introduced the Prius in 2012. It can run on both, petrol and electricity, so the customers get the both the options. Fact check: The Prius is the world's first mass production hybrid car. Prius comprises a 1.8-litre 2ZR-FXE, 4-cylinder, inline, twin-cam petrol engine that produces 97bhp and 142Nm of force. It also gets a sealed Ni-MH (Nickel-Metal Hydride) battery which develops total power output to 134bhp. The Prius gets 3 modes, namely, EV (Electric Vehicle), Eco, and Power. As green as the Prius may be imagined, it comes along with a hefty price tag. There are 2 variants offered in India - the Z5 and Z6 - and even in city conditions, combined fuel economy stands at 23.91Km/l.
Price Range: Rs. 38.10 lakh - Rs. 39.80 lakh.
Toyota Camry Hybrid :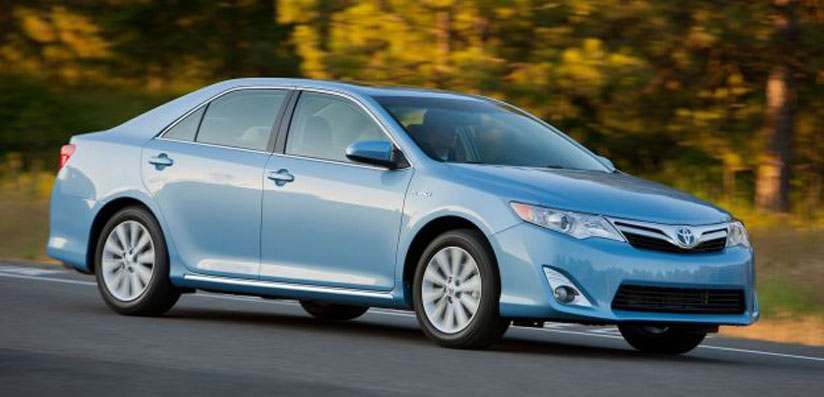 Toyota has another green car in its kitty- the Camry hybrid. Although, if you think you've driven the Prius, and this one will be somewhat same, we would like to correct you. Just like the standard Camry, this one gets Toyota's DOHC VVT-i 2.5-L petrol engine, but it's twisted to home the electric motor. The production total of the hybrid system holds at 202bhp; 158bhp from the petrol engine, and 44bhp from the electric motor. The device that divides power helps provide seamless power to the wheels, and also to the motor that keeps on charging the battery. The battery is made of nickel metal hydride, different from the usual lithium-ion, and is seated under a plastic cover inside the boot. There are three driving mechanism to choose from - EV, Eco and Normal. The e-CVT (electronically continuously variable transmission) takes time to push itself off the starting line, but gradually offers utter smoothness and clarification. Toyota has with an open heart gifted features that make it an ideal chauffeur-driven car. The 3-zone climate control for the driver, front passenger, and rear passengers, cooled front seats, cruise control, powered rear seats that recline, and a rear armrest that houses the controls for the recline functions. Toyota quotes that the Camry Hybrid would deliver 19.6Km/l (ARAI figure), which is truly not bad for a car of this size.
Price: Rs. 31.19 lakh.
BMW i8 :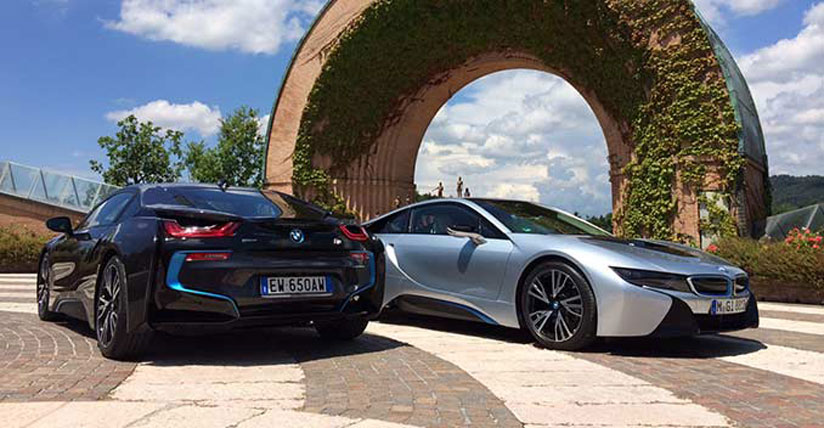 When BMW initially introduced the i8 to India at the 2014 Delhi Auto Expo, we assumed it was just to gather attention to their stand. But were surprised when Mr Sahr announced that the car will be made of the INDIAN ROADS. This machine confronts all doubts about hybrid cars; that they are lethargic and stale. Right beneath the hood, the i8 is packed with a 1.5-L, inline 3 petrol dynao and a 7.1kWh lithium-ion battery. Power from the gasoline engine stands at 228bhp, while the electric motor churns out 129bhp, thus taking the total to a large 357bhp. In all-electric mode, the BMW i8 blusters of a top-speed of 120Km/h. In Sport mode, the i8 delivers medium-range acceleration from 80 - 120Km/h in just 2.6 seconds. The electric supervised top-speed stands at 250Km/h. BMW initiated the car's deliveries in August, 2014, and had already made to sell 1,741 pieces by December, 2014. To add on, the first batch of BMW i8 to arrive in India has already been sold.
Price: Rs. 2.29 crore.
Mahindra Scorpio Micro Hybrid :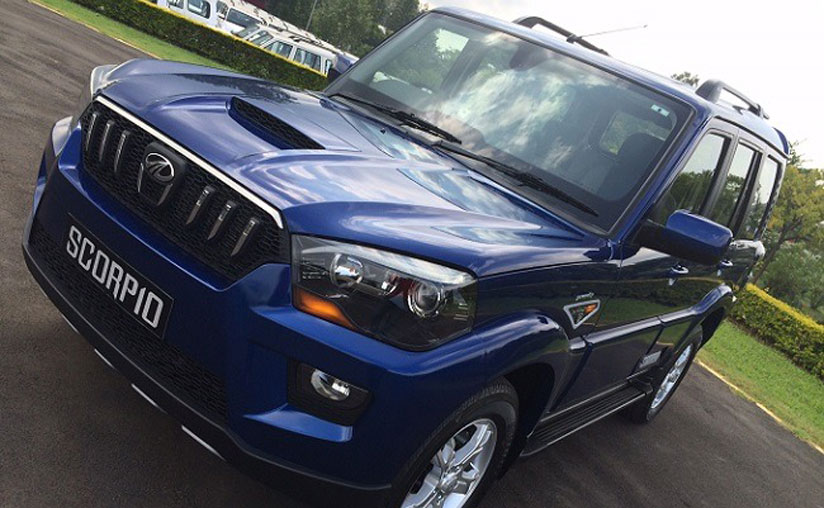 We don't forget to mention that it is not the proper hybrid car, mainly it isn't a plug-in hybrid, the technology used in most such cars, but does what most hybrids – brings down emissions and boosts fuel efficiency. The Scorpio does not sport an electric motor or anything as such, but what it does get is a smart technology - the Start-Stop Technology. What this technology essentially does is switch off the engine 5 seconds after the car idle. Hence, saving you the energy in traffic.
When you have to get going again, just press the clutch and the engine comes alive instantly. Again, we quote it isn't exactly a hybrid, but it does help you save on fuel, and, in turn, the environment.
Price Range: Rs. 8.70 lakh - Rs. 12.34 lakh.