The new launch of the Samsung and this time it is the Samsung Truck
Because Samsung has never been seen launching a Truck and this great truck serves the best security purpose You may have heard the daily news of road accidents occurring because of the heavy trucks and the rash drivers
Have you heard the new launch of Samsung Truck? This is the most astonishing news ever! Because Samsung has never been seen launching a Truck and this great truck serves the best security purpose. You may have heard the daily news of road accidents occurring because of the heavy trucks and the rash drivers. For the greater security of the people this new launch of the truck is surely will be a boon to everyone.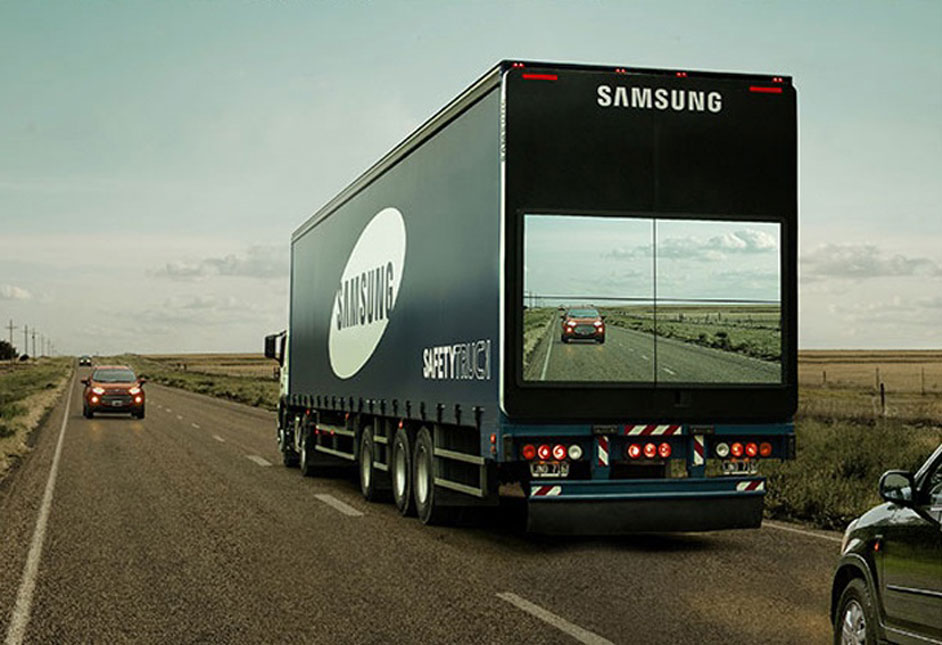 The most special feature of the truck is the LCD screen that is placed back of the truck that gives the proper view of the front of the truck. Basically, this feature is added to reduce the risks of higher accidents. Mostly, accidents are caused due to the inability of the drivers to see the front road after the truck. But, with this advanced technology this problem can also be reduced. There is a clear camera placed in front of the truck that even works in the night too. What else is required? You are getting a vehicle that is saving people from getting hit. This is a literal boon to every person.
This concept has already been used in Argentina and till date continuing since a long time and it had successfully done the work of creating success security all around with reducing risks of accidents on the road. If Samsung trucks are used in Inida too at the rate of Argentina using it, then the day is not too far when Inida would be 100% accident free. Samsung Truck has used really an innovative and advanced technology to create a safer route for every person. With these trucks now everyone could feel safer and secure while traveling.