Range Rover Evoque revamp will be out today
The wait is finally over since the much awaited Range Rover Evoque would be launched today adorning the domestic market of the country Land Rover would roll out the revamped version of their much loved and established Range Rover Evoque in the country any time now
The wait is finally over, since the much awaited Range Rover Evoque would be launched today, adorning the domestic market of the country. Land Rover would roll out the revamped version of their much loved and established Range Rover Evoque in the country any time now, since the car is awaited by a lot of potential buyers here, carrying cosmetic upgrades along with some of exceptional features that add on the charm of this amazing car.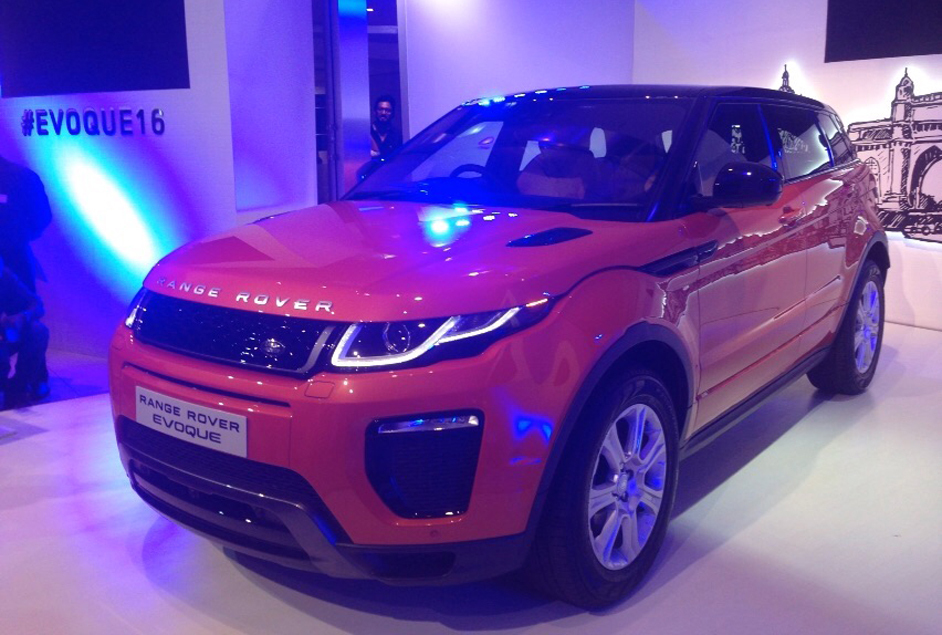 Upgrades in the car:
Mechanics: The revamped version of the car is projected to bring in use, the fresh aluminum alloy unit that is around 30 kilograms lighter that the existing inline four-cylinder mill. The unit would be probably out in two distinct tunes of 150bhp and 180bhp. Land Rover might as well introduce the Si4 turbocharged petrol unit offering out a 240bhp. The Range Rover Evoque would arrive in our country over the CKD in order to give a tough call to the presently running Audi Q5 along with the BMW X3. We project the car to carry a price tag of INR 55 lakh to Rs 60 lakh.
Exterior changes: The revamped version of the Range Rover Evoque 2016 acquires fresh new fender layout along with slimmer fog lights along with plumb insets for air intake. Talking about the thump plate, it seems to be placed differently along with the grille mesh at the fore that looks quite different as compared to the presently existing models. Carrying a new look of the revised head lights this car definitely looks aggressively amazing now. While the side along with the rear profile remains largely similar, while the alloy wheels making a difference out here.
Inside the car: You would be able to note down a few of the changes inside too, talking about the infotainment system that is equipped with an eight-inch touch-screen display. The dashboard layout is still in a black and silver aluminum detailing, however there are more options out there to make your pick while you talk about the leather seat material and matching door trims