Maruti Nexa rolled out
Maruti recently launched its finest series of Nexa outlets, along with the premiere one inaugurated in New Delhi. The company has a plan to introduce around 100 Nexa dealerships across the country, during this current Fiscal that would be catering to the sales and services of premium models by Maruti
Maruti Nexa dealerships would be selling out the S-cross series, exclusively, to start with.
Maruti recently launched its finest series of Nexa outlets, along with the premiere one inaugurated in New Delhi. The company has a plan to introduce around 100 Nexa dealerships across the country, during this current Fiscal that would be catering to the sales and services of premium models by Maruti.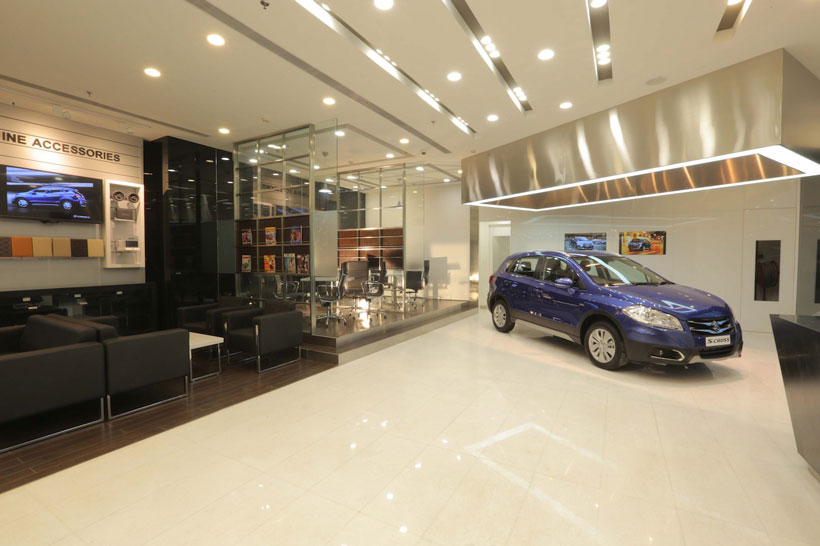 To begin with, Nexa would just trade the Maruti S-cross that rolls out in the native market on the 5th of August 2015. Though, Maruti officials established that there would be more of such high end models to be introduced over to these outlets shortly, we assume that Nexa might trade the new premium hatchback dubbed as YRA along with the sub-4 meter YBA compacted SUV.
The main goal of setting up the Nexa outlet is to ensure an upscale experience for its customers, while setting up a dynamic design of their showroom, displaying the cars, quality sales people, who carry ample knowledge and expertise of the products up for sale, the process to buy the car, would all be digital equipped with ipads, wall mounted LCDs that would roll out the car pictures and videos, to have a closer look at the car components and its benefits.
The outlet is designed in a theme of black and white, as the company wants the car on display to add color to the surroundings, thereby highlighting the area.
There also would be devoted areas that would take care of the deliveries for the customers.
Maruti has planned for keeping the sales consultant similar like in banks, wherein they would be responsible for the entire process, starting from the query round to the deliveries, wherein they would be handling the entire process for the customer.