Made in India Honda Accord 2016 revamp-out now
Honda Accord 2016 acquires fresh head lamps and tail lamp panels; a better molded hood made up of aluminum, an elective 19 inch alloys and transformed fenders at the rear as well as at the fore. Elevating the technology, the Accord can now be purchased along with head lamps, fog lamps and tail lights all with LED
Honda, America has unveiled the Accord 2016 revamp in the Silicon Valley, well ahead of its official launch organized to take place in the month of August 2015.
Looking at the exterior of the car, the Honda Accord 2016 acquires fresh head lamps and tail lamp panels; a better molded hood made up of aluminum, an elective 19 inch alloys and transformed fenders at the rear as well as at the fore. Elevating the technology, the Accord can now be purchased along with head lamps, fog lamps and tail lights all with LED.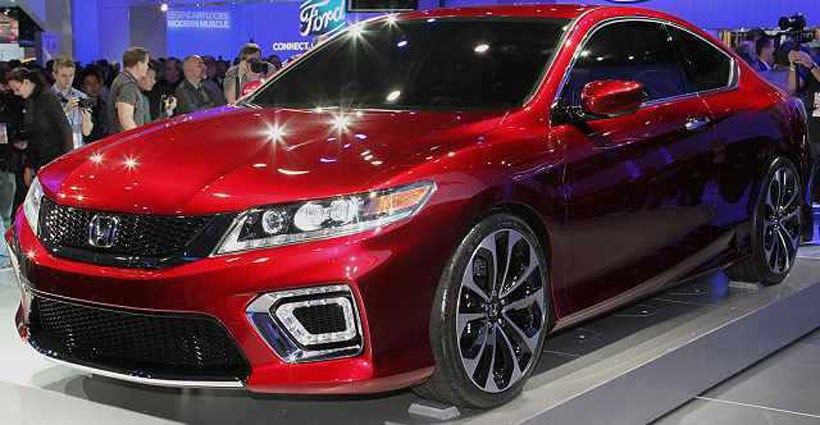 The most important upgrade inside the addition of a 7-inch touch screen Display system along with an Apple CarPlay and Android Auto support. Components have been rubbed through the line-up, whereas feature add-ons comprise wipers equipped with rain sensors, rear seats with heaters and 60:40 divided foldable seats at the rear.
For the market in India, Honda cars would be showcasing the revamp of Honda Accord 2016 in petrol as well as the hybrid versions by the following year. And once out on roads, the car would be facing off with the current running Toyota Camry and hybrid Camry.