Let us get closer to the newly launched Toyota Land Cruiser 200
Toyota India has hurled a meticulously upgraded fresh and new variant of the Land Cruiser 200. Carrying a bulky price tag of INR 1.29 Cr being the ex-showroom price in the capital
Toyota India has hurled a meticulously upgraded fresh and new variant of the Land Cruiser 200. Carrying a bulky price tag of INR 1.29 Cr, being the ex-showroom price in the capital. This latest luxurious SUV now carries an up to date appeal while it does pack in a few eminent add-ons that make the car stand out even more largely now.
Body talk: While we speak about the design philosophy of the car, the latest Land Cruiser 200 acquires a huge hexagonal grille, reformed LED head lights, a fresh design for the alloys wheels along with a new style of the combination lights.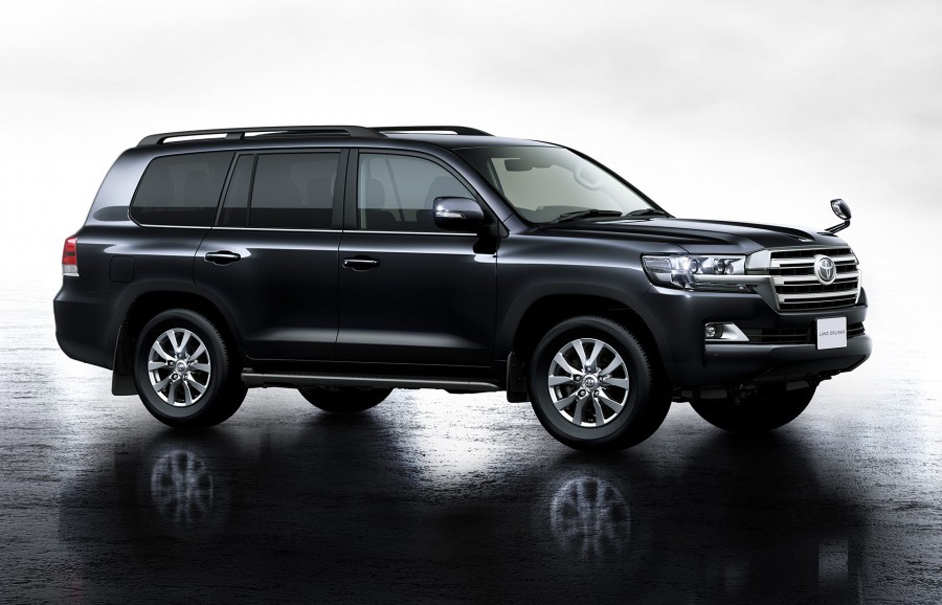 Interior: Inside, the SUV now sports a bigger infotainment system carrying a 4.2-inch TFT display, satin silver detailed console at the middle, fresh and reformed interior color trim along with a fresh steering wheel. Talking of its feature laden functions, the all new Land Cruiser 200 arrives carrying supplementary equipment comprising of heated steering wheel, LED enlightened entrance, tyre pressure monitors along with a better multi-terrain monitor cameras.
Engine: Beneath its hood, the car house a 4.4-L V8 diesel unit that produces a peak torque of 650Nm being paired to a 6-speed automatic transmission along with a hardcore all-wheel drive system especially designed to cope up with the jot so smooth Indian road. While the car doe carry a hefty price tag, it might not be the most popular pick in the market, however when a potential customer is on a look out to buy a grand and a big car, The Land Cruiser 200 is the ultimate choice to make your presence felt on the road, while riding in style and being comfortable to its best while seated inside. The latest car is INR 10 Lakhs more expensive than its ongoing model being the Land Cruiser 200, while the company talks about it being an extremely luxurious and poised possession that would pay off well on the road, when you take a ride