Let us get closer to the all new LaFerrari Aperta 2017
The car had been spotted last in Maranello following the declaration of the latest version of its coupe version The roof was off and the car simply looked elegant fabulous and what not
A special screening, exclusive for you!
The car had been spotted last in Maranello, following the declaration of the latest version of its coupe version. The roof was off and the car simply looked elegant, fabulous and what not!
Well this is certainly all that was being expected anyways from the brand, while the car is just going to be incredible not just in looks, but its features, performance, specifications too. Here's a closer look on what all to expect from this out of the box and lovely creation from the brand: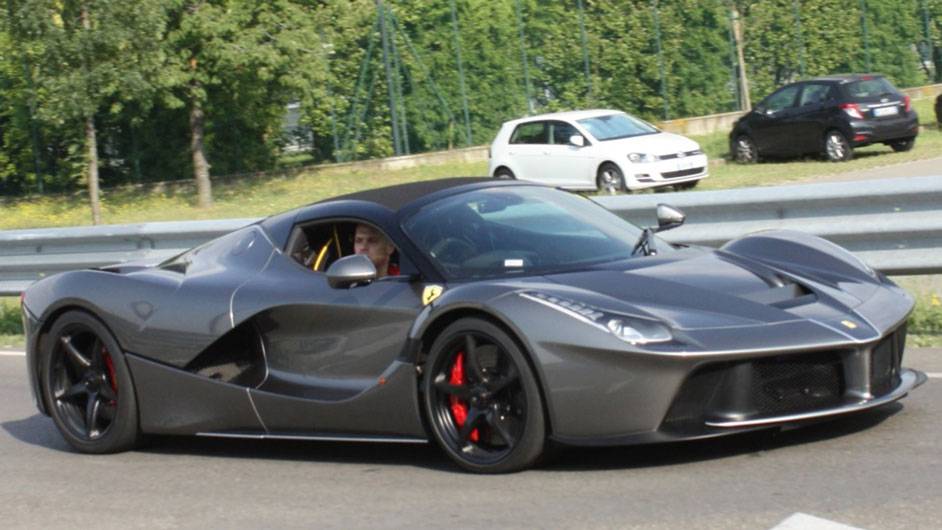 The dynamic engine is all of 6.3 L of V12 electric power that produces a whooping 950 hp along with 664 Nm of torque. This dynamic dynamo shall be paired along with a seven speed auto transmission, which looks like such an excellent and perfect combination.
The folding roof is the centre of attraction of this new, model, its looks absolutely striking, detachable and removal carbon fiber that is adding upon to the eminence of this stunning beauty. So this is an ultimate go to car that is offering all that you can ever think of! The car looks insanely appealing and way too striking and exclusive.
The only limitation we have LaFerrari Aperta 2017's pricing. You guys will have to hold on, until we come back with the pricing details of this innovative and beautiful machine, so stay hooked to our page. We shall be back as soon as we get more details on owning this striking and exclusive.