Let us compare the Maruti Brezza and Renault Duster Revamp
Both the brands are renowned and well established in the domestic market of India However the consumers are at large confused between both of these superb offerings in the market now
Let us compare the Maruti Brezza and Renault Duster Revamp
Both the brands are renowned and well established in the domestic market of India. However the consumers are at large confused between both of these superb offerings in the market now. Maruti indeed remains a trusted and sorted brand since decades in the country, however the Duster model by the brand Renault changed the entire overview of the compact SUV segment in the market, It took the SUV compact segment with a sway, offering such a rich and flamboyant venture to the market. Now let us take a quick look at some of its key features, seeking to what exactly the best is obtained out of them: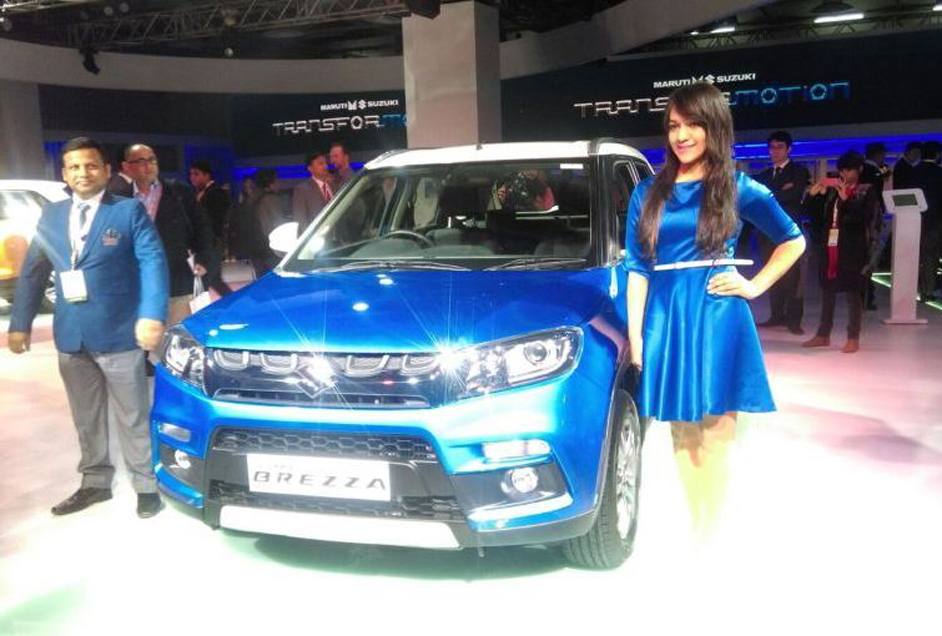 Maruti Vitara Brezza:- Standing with poise and a charming beauty, the car shined and impressed numerous of the visitors at the Auto Expo 2016. This indeed was just the beginning for the new car's success in India. The Brezza indeed has a very stimulating and a bold design language, offering aggression and a bold statement on the road. Its vertically slats in the chrome grille, tapered roofline, clamshell bonnet that is well placed, large honeycombed air damns, circular fog lights in rectangular shapes frames, along with the prominence positioning of the bonnet and the bumpers at the front as well as the rear, help in an enhanced ground clearance to the car. The exterior of the car is done in a dual tone, with a lot of details done in elements like integrated turn lights, glass windows, all in all, offering a very new and revolutionary layout, offering a freshness, much required in the market, especially where the looks are considered, extremely significant, before the buyers purchase a car.
Renault Duster Facelift:- The face of the new revamped version of the car, gives a new description and look to the Duster. You would find interesting and extremely stunning grille, re worked head lamps, a brand new air intake design, rear scuff plates, revamped wheel arches, a new tail light cluster, along with 16 inches, fresh looking alloy wheels. The makers have retained the charm of the Duster that created ripples in the market; however these new tweaks have further on, enhanced the complete looks and made the car look all the more stunning and better. The above mentioned differences are purely based on the looks of the car, while there are several new comparisons based upon the engine and performance to make your precise pick!