Latest Luxury Cars in India
Luxury cars have become an object of status symbol these days. There are various luxury cars available in the Indian market to choose from. They have been launching their new models often in various price ranges.
The standard of living of people is improving with improvement in their financial status. The luxury cars are synonymous to high status in society. There are a lot of brands to choose from in the market of luxury cars. The brands like Porsche, Mercedes Benz, and Bentley etc are one of the few names in the luxury car market. Here are the few luxury cars with their latest models and prices in the Indian automobile market.
Mercedes Benz: Mercedes Benz has been there in Indian market for quite some time now. It is a division of a German based manufacturer Daimler AG, having it's headquarter in Stuttgart, Germany. It has been a leading luxury car manufacturer. The recent feather in its cap is the much awaited Mercedes-Benz E63 AMG model which was recently launched at the Buddha International Circuit, Noida. The price of E63 AMG in India is Rs. 1.29 crores (ex showroom, Delhi). This is the recent model to join the line up of the high end luxury cars of Mercedes Benz.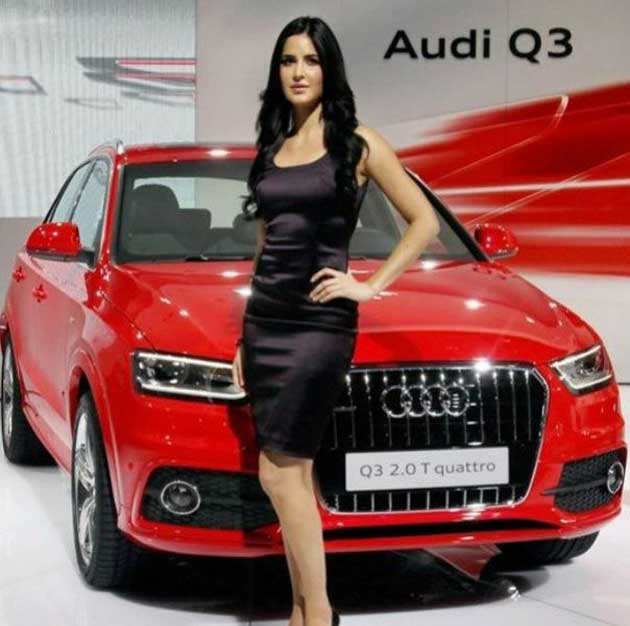 Audi: Another German based car manufacturer who has captured the Indian market is Audi. It has been making its presence felt in the Indian automobile market with it's out of class luxury cars time and again. The recently launched luxury car by Audi in India is its sedan S6 which has been priced at Rs. 85.99 lakhs (ex- showroom, Delhi). The car has all the luxury features like electrically adjustable sport seats with memory functions for driver and sun blinds and also a four zone air- conditioner. Audi anticipates by 2014 – 15 India would be one of the top 10 global markets for the car brand.
BMW: The third name in the "German 3" is BMW, a luxury automaker, along with Mercedes Benz and Audi. Bavarian Motor Works commonly known as BMW has recently revealed its X5 the third generation car which would be on sale in Indian automobile market from November, 2013 onwards. The price of the same is yet to be disclosed. This sports activity vehicle is now more luxurious with better design, efficiency and driving experience than before. X5 model is going to break the barrier of 50mpg (20.24 km/liter).
Jaguar: Jaguar is another name in the market of luxury cars. It is a British multinational car manufacturer, with its headquarters in Whitley, Coventry, England. The company has manufactured car for British Prime minister. And also hold royal warrants from Queen Elizabeth II and Prince Charles. The recently launched car by jaguar is Porsche Boxter and 911 – rivaling F type sports car. Available in two variants namely V6 S supercharged variant (375 bhp) and V8 S supercharged variant (488 bhp). The price of V6 S in Indian market is 1.37 crore and V8 S is Rs. 1.61 crores (ex – showroom, Mumbai). The recently launched F type car is wider than any of the cars in 911 series.
Volvo: Volvo is one of the Swedish automobile manufacturers. Volvo already has five of its models available in India. The company envisages being the leader in the luxury car segment in India by 2020. The company provides the best of safety features in its cars. The price of Volvo luxury cars varies between Rs.25 lakhs and Rs.44.5 lakhs, depending upon the model. The company is expected to launch its' new model XC30 in Indian automobile markets in October, 2013. The estimated price of the model would be around 25 lakhs.