Datsun Go NXT 2015 to be launched soon
The all new Datsun Go NXT 2015 to sport a keyless entry, reverse parking camera, along with a few of the features been filtered from the regular Datsun Go. While in the coming months, the brand Datsun would be rolling out another version of the Datsun Go Hatchback
The all new Datsun Go NXT 2015 to sport a keyless entry, reverse parking camera, along with a few of the features been filtered from the regular Datsun Go. While in the coming months, the brand Datsun would be rolling out another version of the Datsun Go Hatchback, carrying a lot of new features and specifications all packed up in a competitive price in order to attract the buyers in the native market to opt for the Datsun Brand.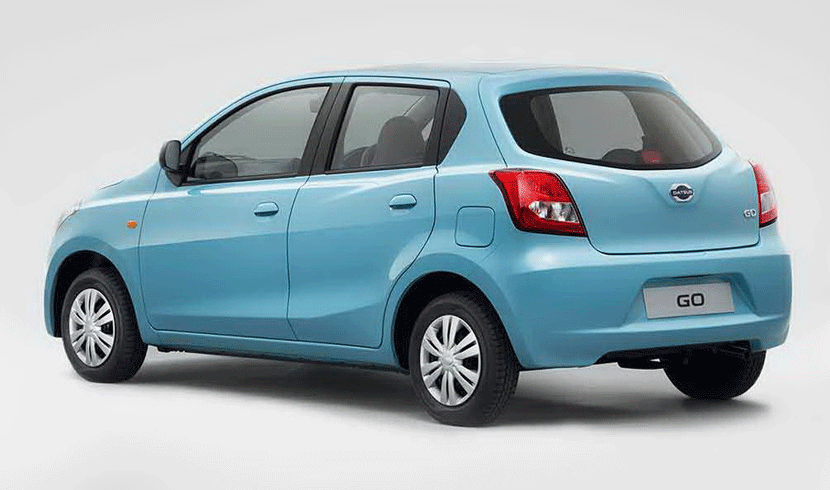 The Datsun Go NXT however would as per claims sport a look quite similar to the Renault Kwid. However right now being codenamed as the Datsun GO NXT is supposed to be equipped with a black center panel, reverse parking Camera, along with a key less entrance, all these and many more to be offered as a regular in the car. As far as the safety is considered, Nissan has worked upon enhancing the safety factor in the offering, by enhancing the physical stiffness in terms of the body case.
There are reports of the new car to carry an ABS system along with airbags as well.
The Datsun GO NXT is reportedly being powered over a 1.2 L three-cylinder petrol unit, pulling out 68 PS over a 5-speed manual gear box. The car would be able to produce a 20.63 km/l.
There is another product in the dressing room, being geared up to make its debut at the Auto Expo 2016, the Datsun Redi-GO concept that should be out in the market by the month of March 2016.
So stay tuned to get more information, straight from the Datsun Stable, exclusively for our readers here at Autocarbazar.com!