BMW M6 2016 Grand Coupe to be launched tomorrow
BMW, the brand that defines cars, luxury, performance, looks and much more, is all dressed up carrying their M6 Grand Coupe 2015
BMW, the brand that defines cars, luxury, performance, looks and much more, is all dressed up carrying their M6 Grand Coupe 2015 in the green room for a launch scheduled for tomorrow. The car would arrive in the native market of our country shod with a couple of cosmetic alterations, whereas the mechanics remain untouched. To add on the automaker hurled from Bavaria, this would be their primary M range of an offering by the brand BMW. At present, BMW India offers four variants in the M range that comprises of models like M3, M4, M5 and the M6 Gran Coupe. Nowadays as the auto manufacturer is busy in the introduction of the 2015 edition of the M6 Gran Coupe tomorrow that would indeed open up a brand new network to the domestic market and its products. And it is deceptively why the brand intends to roll out an M Studio besides with the 2015 BMW M6 Gran Coupe. The BMW M Studio concept would be acting as a sub part of the BMW showrooms that would offer an éliteplatform to endorse the BMW M Cars.
Highlights of the car: We discussed earlier as well, the 2015 variant would ne majorly identical to the existing M6 Gran Coupe, but as we have a more focussed view to point out the few minor differences between the both.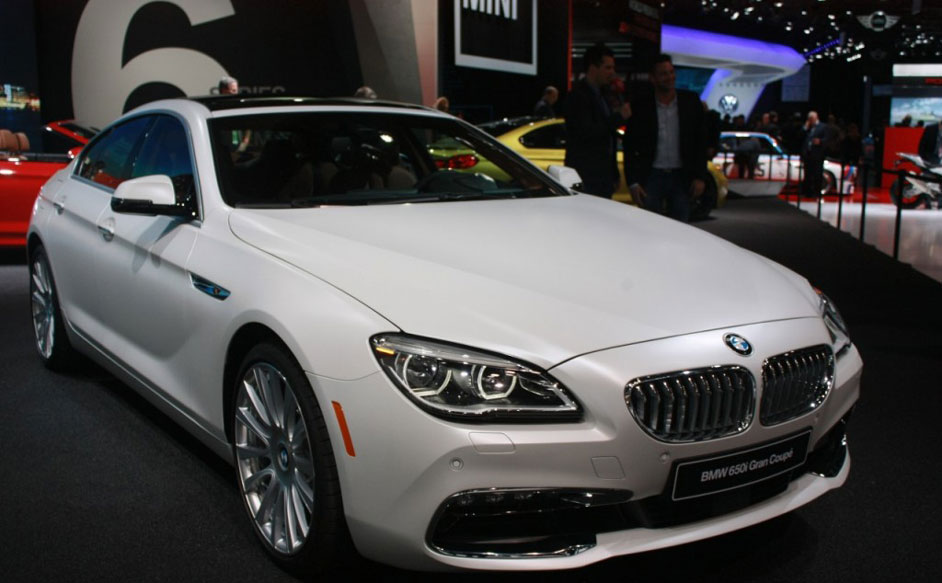 Let's see what all is new:
-The car would now arrive carrying a redesigned headlight panel, reformed front bumper along with a fresh looking LED tail light with a few more tweaks.
-Inside the car, things would not change much, apart from a few tweaks here and there. However there has been space for a new telematics and infotainment system.
-Right beneath the hood, the revamped BMW M6 Gran Coupe 2015 would continue to acquire its power over the similar 4.4 L V8 petrol unit that pulls out a 560PS of supreme power along with a peak torque of 680Nm.
-The brand is also projected to offer an elective 'Competition Package' that would enhance its power by 600 PS and peak torque to 700Nm. Transmission would be taken care by an 8-speed Steptronic transmission directing its power over to the rear wheels.
Once on road, the revamped BMW M6 Gran Coupe would give a tiff to the Audi RS7 along with the Mercedes E63 AMG. The present M6 Gran Coupe is estimated at INR 1.71 Crore, being the ex-showroom in the capital, and if we consider these minor variations, the car could arrive with a more or less similar pricing