Aston Martin concept of speed known by CC100 Speedster Concept
Aston Martins concept of speed has been showcased by the company which is known by the name of CC100 Speedster Concept. The car has been nick named by companies CEO DBR1. The celebration of British marquee has been done in a very special manner. The car raced off in the famous Germanys ADAC Zurich 24 Hours of Nurburgring race tracks. The looks of the car showcases company?s heritage of race and past as well as future style of the company.
The big Aston Martin News is that Royal Automakers Aston martin has created this car in less than six months of time. The time has arrived for the auto maker to celebrate the race heritage and centenary. The stylish car maker has celebrated this in a style by showing world that they have a huge edge of style, speed comfort and class. On the 19th may 2013 company has showcased an extra ordinary concept that is known as CC100 Speedster Concept.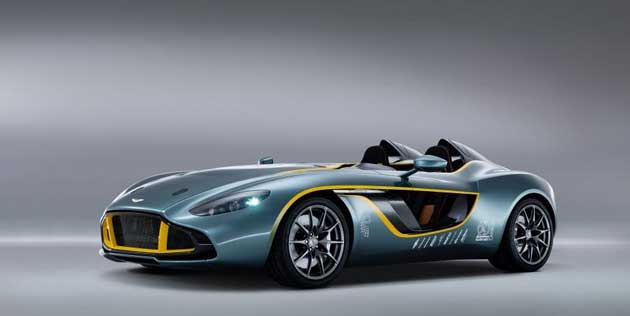 Company's official has nicknamed it DBR1. The reason to put this name was various and out of them one was that because it displays company's race heritage. The 100 years of the sports car celebration of the British marquee has been celebrated in a special way by making the car run on the track. The company had made the design in order to the showcase the mix and match of past and future. This is one of the companies which has made sports car making on peak grounds.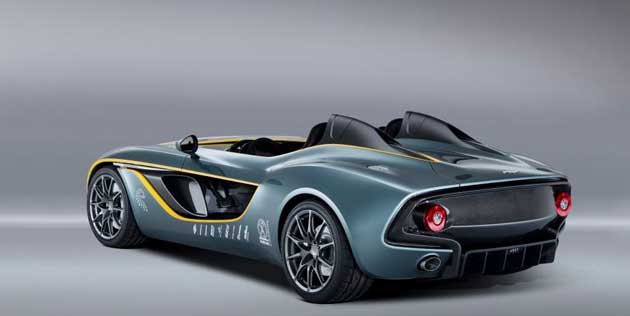 The car houses a 6.0-litre V12 engine and it had completed the daring lap in the famous Nordschleife. Nordschleife is present in Germany and the car raced off Nordschleife at Germany's ADAC Zurich 24 Hours of Nurburgring race. The CEO of Aston martin says that "CC100 is the epitome of everything that is great about Aston Martin. It represents our fantastic sporting heritage, our exceptional design capability, our superb engineering know-how and, above all, our adventurous spirit! "I have nicknamed it 'DBR100' because of its affinity to the great 1959 race-winning cars and, of course, our 100-year anniversary in 2013. But this car is more, even, than a simple 'birthday present' to ourselves: it shows that the soul of Aston Martin – the thing that differentiates us from all the other car makers out there – is as powerful as ever and I very much hope that everyone who catches a glimpse of it at the Nurburgring today enjoys seeing it".