A glimpse at the ultimate edition of none other than the Land Rover
Now this is what we actually call a makeover, indeed! The ultimate start of the auto world is finally here This is real this is innovation and this is certainly big and grand
Now this is what we actually call a makeover, indeed! The ultimate start of the auto world is finally here. This is real, this is innovation and this is certainly big and grand. The car is fully loaded, both inside and outside, to be precise.
The car is exceptionally awesome and so is the pricing for it. The 90 Hard Top, Station Wagon 110, utility car. The exterior of this edition has been given special thoughts undoubtedly. You would see add-ons and enhancement that is simply impressive and superb on the car.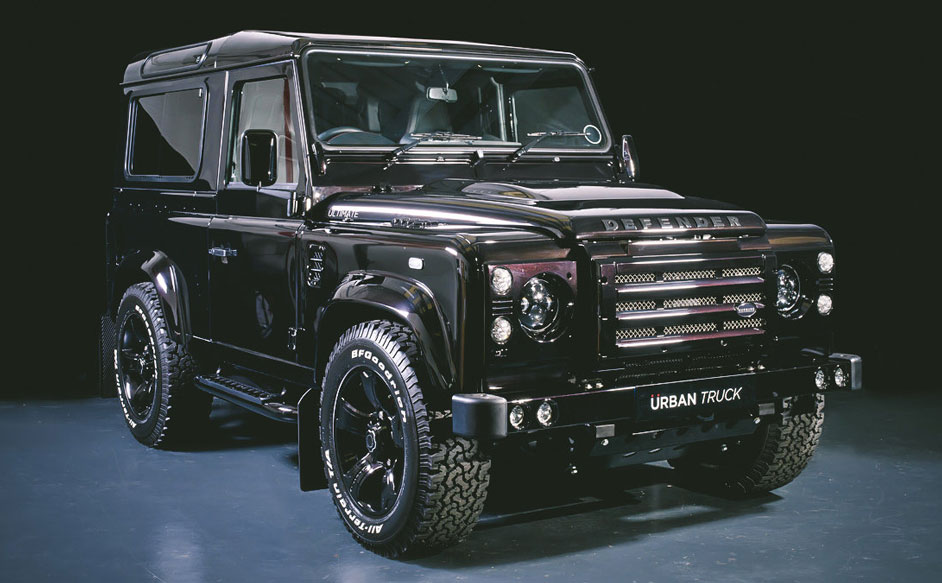 Starting from the body color KBX grille at the fore.
KBX lights surround the car gracefully

There is a privacy glass at the back

Glossy wing mirrors

Land Rover badges

Awesome decals and side bonnet badges

Steering guard made in satin
Headlights at the fore

LED tights inside the cabin
The lightening in the car has been given special focus and attention. You can expect the car to have a clear finish. Two day time running lamps positioned at the bumper at the fore.
Along with the much of work done inside and outside on the body of the car. You can very well expect the car to perform to the fullest. The revamped engine would be done to produce 175 bhp along with a torque of 480 Nm. The innovative mud flap kit looks all the more stunning. Urban Truck amazing air filters kit.
Paint work has been added to create more of value in the car. Glossy paint and every inch of the car has an amazing look and feel to it.
Last but not the latest, the Technology used in the car needs special attention too. everything from the navigation system from Alpine, gold finished speaker cables, Alpine sound system with a sub woofer, rear view camera, parking assist to name a few!