A few things to note down in the latest Range Rover Sports SVR
It is not over-ruled that the design is being inspired by the traditional and conventional Range Rover, however the car is definitely laden with updates and a modish new look acquired by the latest addition of a fresh new bumper, brake ducts, spoiler added at the back and much more
The giant SUV arrives in the market, carrying a price tag of INR 2.12 Cr, being the ex-showroom price in Mumbai. The company has tagged the car being one of the fastest SUVs by the company so far.
Let us check upon the highlights that make this latest SUV a class apart:
Layout of the Range Rover SUV:
It is not over-ruled that the design is being inspired by the traditional and conventional Range Rover, however the car is definitely laden with updates and a modish new look acquired by the latest addition of a fresh new bumper, brake ducts, spoiler added at the back and much more.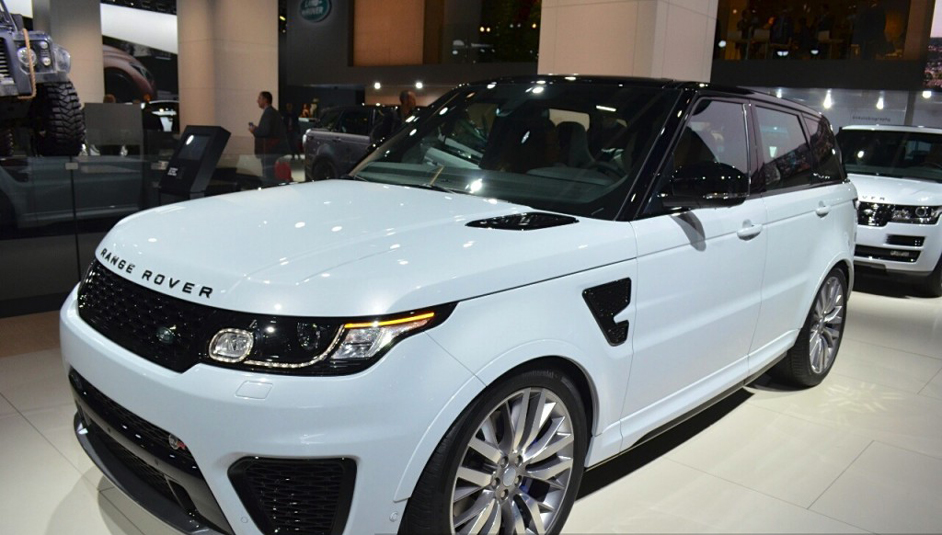 Engine of the Range Rover Sports SVR
The Range Rover Sport SVR arrives with Jaguar XJR's amplified 5.0-L V8 unitchurning out a peak power production of 550hp and torque of 680Nm, bred to an eight-speed automatic gear box and also carries an AWD feature. The Range Rover Sport SVR has the capacity to go from 0-100km in an hr in merely 4.1 seconds, offering a top speed of 260km/hr. The Range Rover Sport SVRoffers a fuel competency of 7.81km/l in the city.
Specifications:
-As floated online reports claim that the Range Rover Sport SVRacquires Four Corner Air Suspension (FCAS), torque vectoring, adaptive undercurrentsalong with an active sports exhaust system. It also develops a racing stimulated locking wheel nuts.
-As far as the safety is concerned, the Range Rover Sport SVRarrives, carrying Emergency Brake Assist (EBA), ABS, EBD, Dynamic Stability Control (DSC) and Electronic Traction Control (ETC) along with a Roll Stability Control (RSC).
-The all new luxurious and powerful SUV arrives in the market, giving a tough competition to the already existing Porsche Cayenne Turbo S holding a good hold in the domestic market