Welcome to the worlds largest Dirt Bike
You thought biking was just limited to a typical two seater Well its time you think of it all over again Dirt bikes are all about big and huge massive machines that change and redefine the concept of biking altogether
You thought biking was just limited to a typical two seater? Well its time you think of it all over again! Dirt bikes are all about big and huge, massive machines that change and redefine the concept of biking altogether. There are so many bikes all across the globe that are being created with an edge over the others. There are so many brands that are typically working towards offering innovative at their best to the market, where in competition is to the fullest and it's really hard to tough the extremely struggle in the auto world.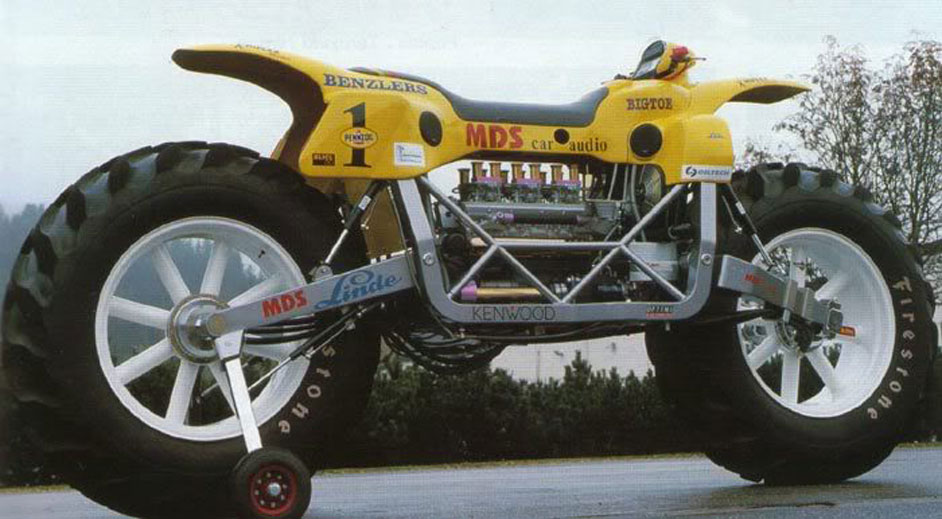 Most people look for the looks, performance and the speed of their bikes, before they consider buying them. So Dirt Bikes came as incredible innovation that redefines killer looks, huge and massive size that is approximately 50 feet long and this is timely stunning and innovative.
The wheels of the bike has been kept strong, big and of course sturdy, while the performance is equally thrilling and amazing to be honest. The bike looks pretty different and is certainly an example for inventiveness and an approach towards offering something out of the box and different in the market.
Considering its commercial aspects, there is still, a scope of doubts. As such bikes are certainly going to be expensive, needs much more space, so considering it as a viable option for the market, like India, has its own set of doubts. But talking about the concept and the notion behind the bike, it is certainly made very stunning and would prove too assorted and inventive in the market that is so full of apprehensions and willing to take up things new and fresh.