The first Ever RE showroom in Thailand
To begin with just four of the Royal Enfield offerings are launched in Thailand It is still in doubt when and what all next models would be offered in the country in the near future
The brand Royal Enfield inaugurates their first ever showroom in Thailand. Owing the street presence, performance and the style factor of the bike, this indeed would be the ideal bike to make the streets of Thailand all the more interesting and stimulating! Royal Enfield has rolled out their first showroom in Thailand, in Thonglor, Bangkok. This particular outlet exhibits the brand's limited range of bikes along with its stylish accessories as well as the eminent and game changing apparel, while it is owned by General Auto Supply Co. Ltd. To begin with just four of the Royal Enfield offerings are launched in Thailand. It is still in doubt when and what all next models would be offered in the country in the near future. We certainly think it would be dependent upon the kind of response they receive from Thailand.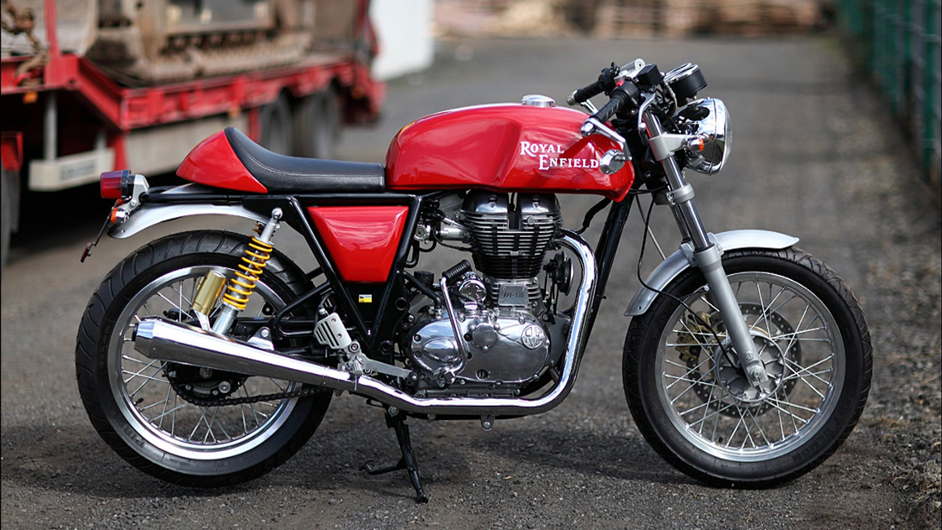 The models available in Thailand are as follows:
Royal Enfield Bullet 500 – THB 179,800 (Rs.3.45 Lakhs)
Royal Enfield Classic 500 – THB 189,800 (Rs.3.64Llakhs)
Royal Enfield Classic Chrome – THB 198,800 (Rs.3.81 Lakhs)
Royal Enfield Continental GT 535 – THB 219,800 (Rs.4.21 Lakhs)
Royal Enfield talks about its inclination towards entering the Thai market back in the previous year, 2015 at the Thai Auto Expo, when the company exhibited the range of motorcycles. However at the moment, there is no detail about the rest of the models out here. The eminent models such as the RE Thunderbird range along with the forthcoming Royal Enfield Himalayan would still have to wait. Thailand is the latest market the brand has expanded over to, while it is determined to expand its global presence in many other countries too. The company in recent times entered its grip in Latin America, Middle-East, UK, Europe and South East Asia, more specifically, Medellin, Bogota, Dubai, Madrid, Paris, London and Indonesia.