Harley Davidson rolls out the latest Street 750 in India
Harley-Davison, a sense of adventure, thrill, biking fun gets all clubbed up with luxury, as soon as we hear the brand?s name
Harley-Davison, a sense of adventure, thrill, biking fun gets all clubbed up with luxury, as soon as we hear the brand's name. There are numerous of Bike manufacturers trying to create and establish their niche in the native market, however, for the folks at the Harley Davidson, there hasn't been a u-turn, ever since the brand was introduced to the Indian market. Yet another time we highlight the superb brains behind creating yet another beauty on wheels comprising good looks, power and performance!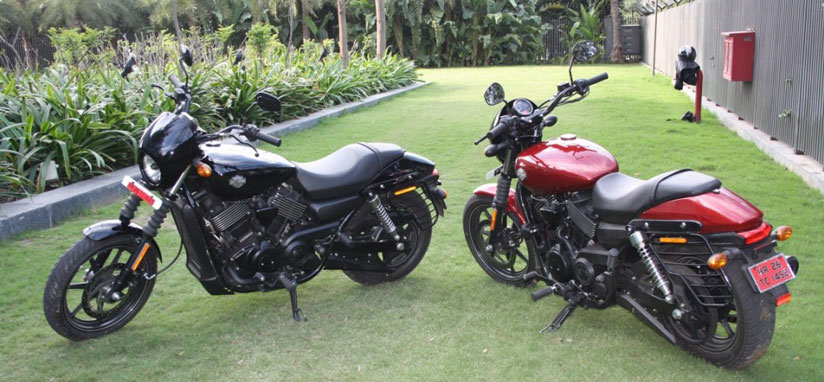 Let us take you closer to the details of the latest Harley Davidson Street 750:
Harley-Davidson rolled out their latest revamped Street 750 in order to adorn in the hearts of the bike lovers and the roads on the country. The bike has arrived in the domestic market, carrying a price tag of INR 4.52 Lakhs, being the ex-showroom price in the capital. The revamped and upgraded Harley Davidson Street 750 currently acquires a fresh and transformed braking system. The previous model was highlighted for deprived braking and appalling appraise that actually made a lot of the potential Harley Davidson lovers to leave the bike as a good option to purchase. However, the reviews behind this latest model that taken that as a freed back and after thorough researched and endless efforts have crafted the technically equipped Harley Davidson Street 750 that carries a superior value for money quality motorbike.
Apart from this addition, there have been some other aspects that have been enhanced to make the bike connect to its buyers, like the eye-catching blue color and the latest wiring in the bike. Although there are no performance modifications being given to the machine, making it still use the similar 749cc liquid-cooled V-twin unit. The Street 750, was launched back in the year 2012, it is the most sold product in the domestic market in the country. This bike has certainly helped the brand churn out numbers from eth market in India and also catch hold of the number one position in amongst the upscale and renowned segment. The bookings for the modernized Harley-Davidson Street 750 have commenced, while the deliveries of the superbike should be starting during the first week of the month of October, 2015