Colin Furzes homemade invention is ruling the web
Coiln who is nodded a backyard inventor has proven some of his amazing engineering expertise He has strapped two of the two-stroke parajet motors with propellers right into a metal frame that looks pretty much like a hoverbike
This is what people who work from Home can do!
Colin Furze's homemade invention is ruling the web!
Coiln, who is nodded a backyard inventor, has proven some of his amazing engineering expertise! He has strapped two of the two-stroke parajet motors with propellers right into a metal frame that looks pretty much like a hoverbike! This might not be the perfect and the technically laden one, but it surely is an invention, hand crafted with the minimum investment!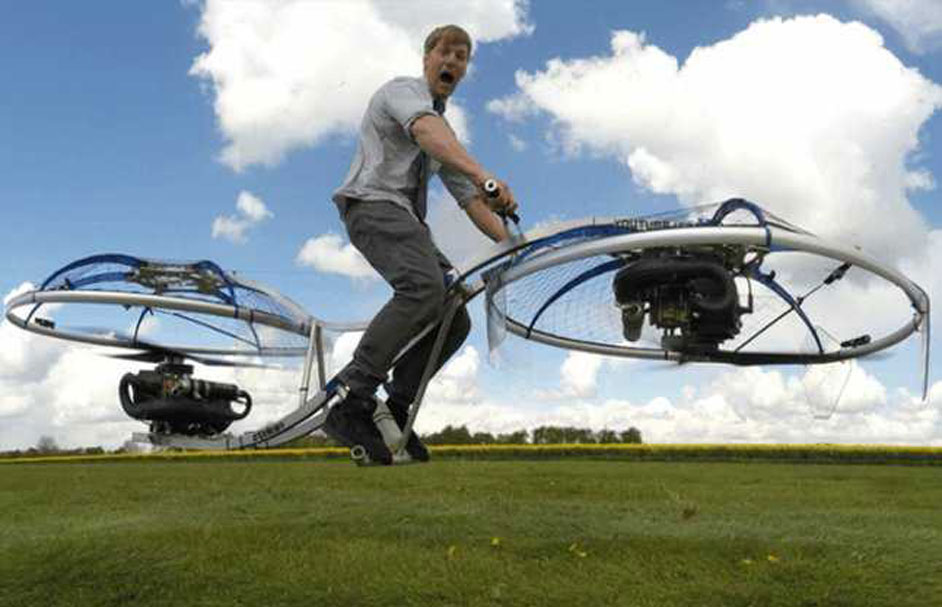 Furze compares the look of his invention, along with the Chinook's twin rotor invention. They both might just look identical to be honest! The rotation of the propeller cuts the gyroscopic grin almost. The end result is hand crafted to offer enough power so that one can go on over to a substantial flight. There has been an addition of the stabilization system in the earlier stages, but as the machinery was getting heavy over the body, he decided not to include any more hardware over the same.
Well, with an intelligent and an artistic approach, the artist has made a great and pioneering invention that shall be making a place for itself in the future market for sure. Ford has indeed sponsored the product and its filming but still this is n't anything that can be tried by anyone, anywhere!
The creation is indeed uploaded and making streams over the web, certainly!
We are undoubtedly moving with a fast pace towards a new and futurists life, wherein we need many more of such creativity that would bring in a difference in the lives of people in the modern era. This is an era that would redefine future and its edgy appeal.
This is certainly a beginning to flying travel modes, owing to the never ending traffic jams and un-ending chaos. This is the future that we and the world needs, literally!