Bajaj Chetak Ready To Make A Comeback Launch Details Inside
Bajaj Chetak is set to get a major make over re-launch again in Indian market In Indian two-wheeler market Bajaj Chetak was just a household name in the scooters
Bajaj Chetak is set to get a major make over, re-launch again in Indian market. In Indian two-wheeler market, Bajaj Chetak was just a household name in the scooters. Many people were willing to wait over past one and half years to get their hands on the new Bajaj Chetak after booking. As you know "Hamara Bajaj" is one of the advertisements that still give nostalgia to 1990s kids. As per modern era its sheen faded away in the market then Bajaj auto eventually shifted to motorcycle, more choice of newcomers. But that time gone away and Bajaj Auto to planned to new and advance scooters launch soon, Bajaj Chetak comeback.
Bajaj Auto Company is already working on a new Chetak and they will launch its new version expected in 2017. Unlike its previous version, the new version will be rollover a premium scooter. Many people are surprising that the Bajaj chose to come up with a new premium product in the scooter segment. The new premium scooter segment has been experiencing reception from users like never before with the dawn of this decade in Indian market.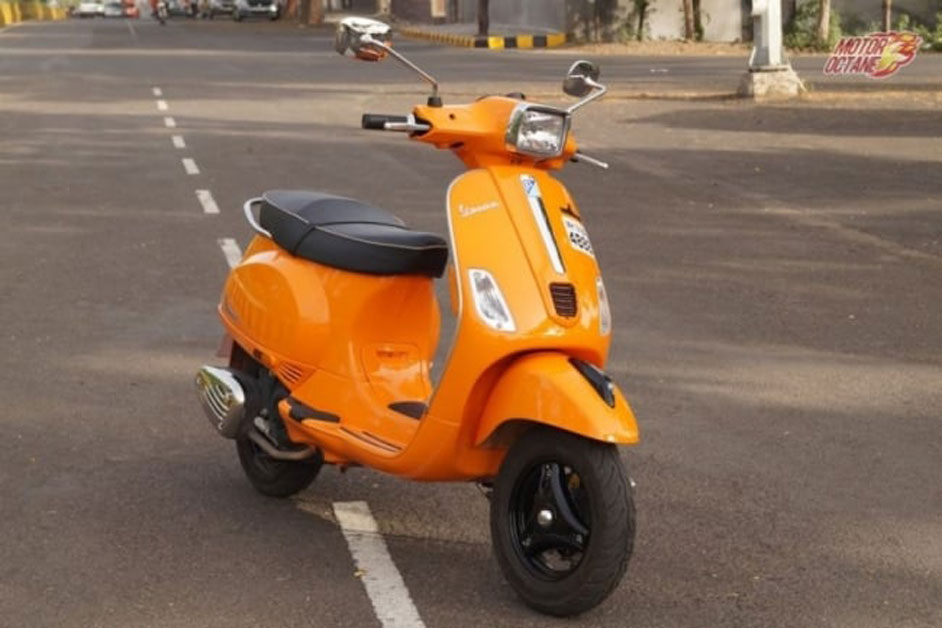 As per leaked images suggest that the new Bajaj Chetak will get the retro styling along with modern era features. The new premium scooter features upright handle bar that provide comfortable riding position for both city and highway rides. It has big seats with slightly upward rear and wider foot pegs will give comfortable ride for pillion as well. With the larger seats, we expect a bigger boot to carry a full-size helmet and a larger fuel tank inside.
The new premium scooter has an attractive design with sharp and nicely formed lines and front fascia looking gorgeous. It has featuring an oval-shaped headlamp with chrome bezel reminds us the original Chetek variants. A lots of chrome treatment all around the premium scooter to give it a premium yet retro feel always. The Bajaj Chetek have air scoop on either side of the side body panel, sport brushed aluminum grab rails and LED turn indicators and brake lights also. The new premium version is also likely to get all-digital instrument panel and USB charging port.
The New Bajaj variants may also offer many accessories as optional in the new Bajaj Chetak. About its pricing, there is no word on the pricing yet. The New Bajaj Chetak may get a price tag in the range of Rs 70,000 to Rs 90,000, ex-showroom.