Are you ready to rick this superstar bike
This is an ultimate sports model of a bike that talks about some extremely amazing innovation a great design and true potential while its performance is concerned
This is an ultimate sports model of a bike that talks about some extremely amazing innovation, a great design and true potential while its performance is concerned!
The VTM Spacester is incredible inventive in its approach, with an elegance of the French! The VTM is hand crafted around a Harley Davidson, and is laden with a sports engine. The design looks like CAD, while its cladding has been given a great and brilliant look, altogether!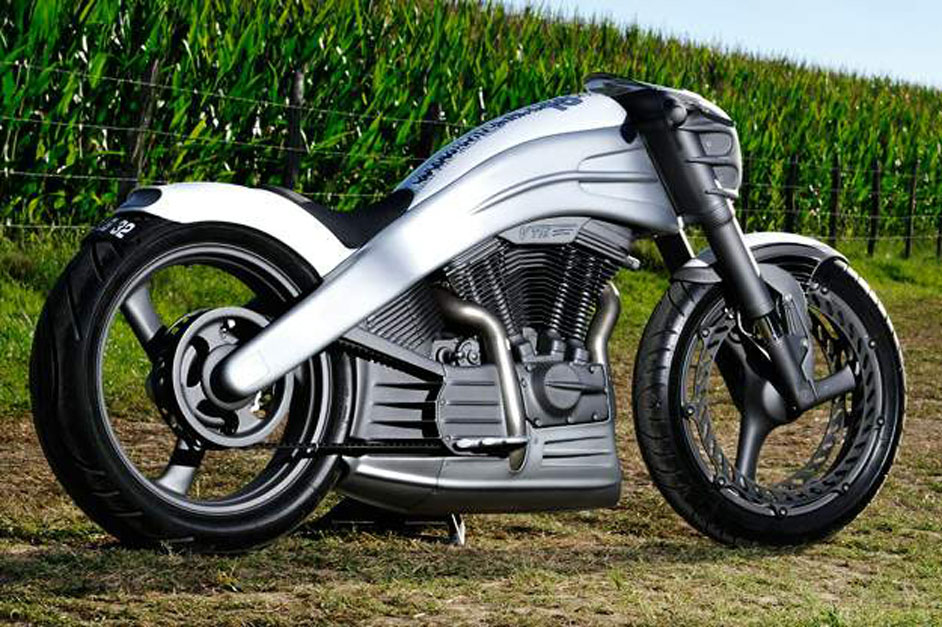 The design looks very inspiring, particular the rear of the super bike. This is incredibly futuristic in its appeal to be honest and once it is commercialized, there is nothing to be honest in its comparison. This is certainly the age and the era of innovation that is simple, elegant and surely out of the box. You can expect the front and the rear of the bile to look extremely catchy and appealing.
This is in fact the future and the necessity in the auto world, as there are most companies who are all incredibly involved in to creating passionate creativity that speaks of true innovation and inspiration, undoubtedly!
You can expect to see many such innovations in the market, while most makers these days are engrossed in bringing creativity in best forms out for the common market. The handle of the VTM is simply stunning and would remind you of any bond movie, while the seats are beautifully created to offer a striking appeal and surely a remarkable ride.