A closer look at the futuristic A3W Concept
Most auto makers are trying hard to make it great towards the future There is a lot of innovation in terms of revolutionary designs and out of the box performance in their creations all these days
Most auto makers are trying hard to make it great towards the future. There is a lot of innovation in terms of revolutionary designs and out of the box performance in their creations all these days. One more such instance is the A3W model, out now by the French designer, Julien Rondino.
This is three wheeled bike which isn't really the first bit the creativity blended in this one, certainly calls for applause. The fore in the A3W has a unique wheel suspension that incredibly directs the vehicle. The bike would be known to offer an enhanced stability owing to its rubber presence as well as the asphalt curvature.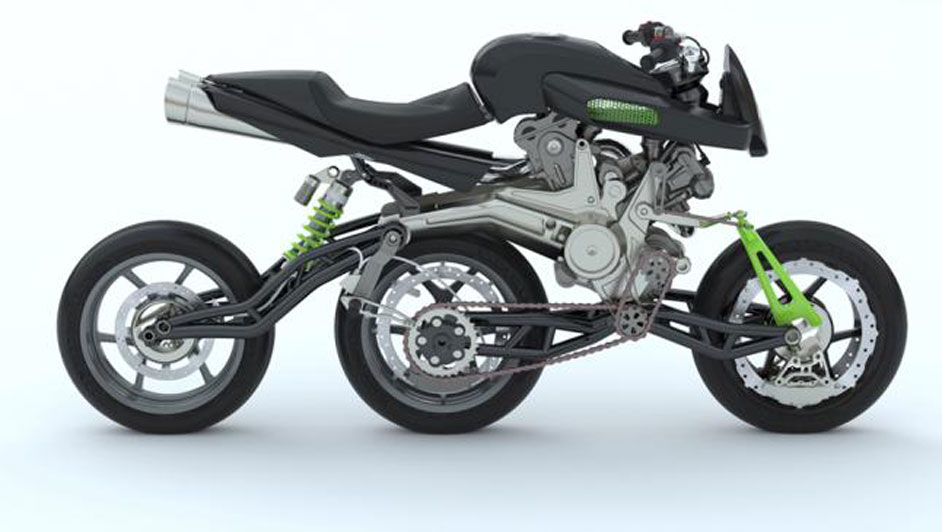 The question certainly remains that will this design get the practicality to be considered as a conventional product, while this still remains in wraps at the moment, for sure. The dynamics of the bike remains great, while its practicality is the only question under thoughts. Talking of the engine of the bike, it is laden with a V-Twin LC8 that has been sourced out of KTM, whereas the rockers at the back wheels of the bike are all equipped to absorb shock, while the eminence is still to be seen. The chassis of the bike are combined perfectly with the aluminum plates, in tube like structure.
There is a lot of invention going on at the back yards of many reputed and leading brand of the auto world and the future is just around the corner to get all the more exciting and thrilling of course. Stay tuned to know, more about such inventions, right here!