2017 New Yamaha R15 V3 spied in dual tone color for the first time
2017 Yamaha YZF-R15 is one of the more prominent models in India. The YZF R15 a fully faired as a sports bike received its facelift in 2011 when it was christened YZF-R15 V2.0
2017 Yamaha YZF-R15 is one of the more prominent models in India. The YZF R15, a fully faired as a sports bike received its facelift in 2011 when it was christened YZF-R15 V2.0.
Yamaha is now ready to launch next generation Yamaha YZF-R15 V3.0 variants that are actively being tested. The first spy shots of the new Yamaha R15 V3 emerging online last month, the new bike have been spied once again. It is the previous spy shots, which showed the bike in all-black color, this time the bike has been spied in dual tone color of red & silver.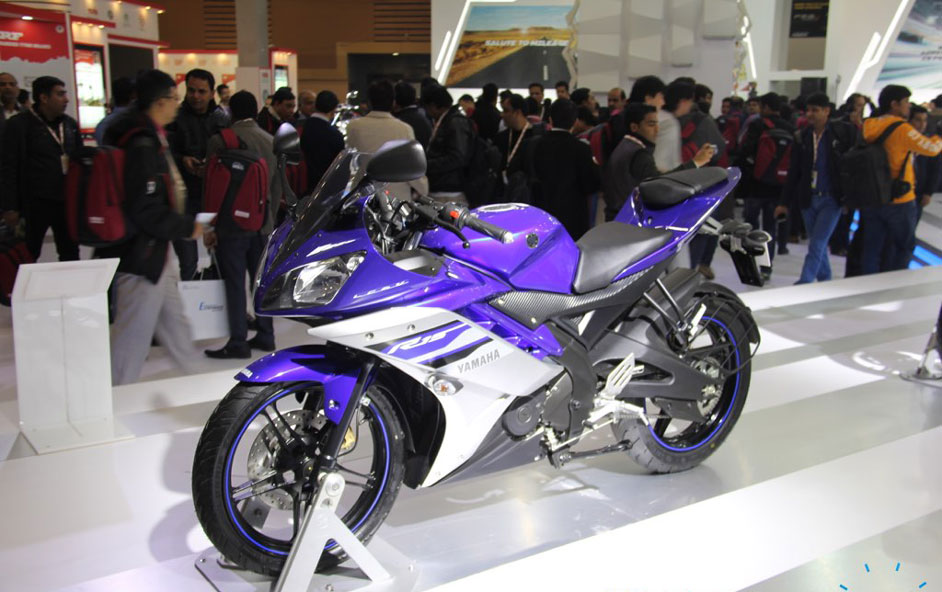 Yamaha R15 V3 Engine
In this New Year, Yamaha confirmed that the new R15 will be much more powerful, faster, refined, and feature-rich version. Yasuo Ishihara the Managing Director of Yamaha Motor Research & Development India Pvt Ltd (YMRI) said the newspaper "The R15 will become better in its next iteration, however, no details can be shared as to what would exactly the specifications be like, but we can assure that it will be a step-up from the current generation in all aspects of best performance and safety. We also want to extract feature as much as possible from a motorcycle to give maximum value-for-money for our products."
A Indonesia reports said that they have spied the engine of new Yamaha R15. The new Yamaha R15 will be powered by a 155 cc engine. Further add that the power output could be bumped to 18-20 hp while torque output could be increased to 17-18 Nm.
2017 Yamaha YZF-R15 V3.0 in a new color scheme. Apart from this, the new bike cosmetic updates, engine too is expected to be more refined than previous one. New generation Yamaha YZF-R15 V3.0 will receive a new racing blue color along with the grey and red with white color combinations. Latest Yamaha bike will be more track focused than before.
As per Indonesia dealership updates included new body panels and a digital instrument cluster with blue backlights. Everything will be seen with upside down front forks and new LED headlamps.